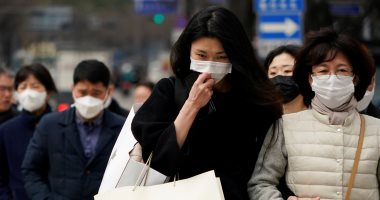 Today, Sunday, the Korean Agency for Disease Control and Prevention announced that South Korea had recorded 970 new cases of Coronavirus yesterday, which brings the total number of infections to 56,872..
The agency also detected 808 virus deaths in total.
This is the lowest number of injuries in five days, but it is not far from the record set on Friday, which is 1241.
The government is preparing to hold a meeting today, Sunday, to discuss whether to tighten social distancing rules to the highest level in Seoul and its surrounding areas..
This would cause another 1.2 million stores to close and only allow essential employees to go to their workplaces. The restrictions currently imposed have led to the closure of nightclubs and other night entertainment venues, and the banning of receiving customers in places serving food and drinks after nine in the evening..
As the Christmas and New Year holidays approaching, the government banned gatherings of more than four people in and around Seoul and closed ski resorts and other tourist destinations.