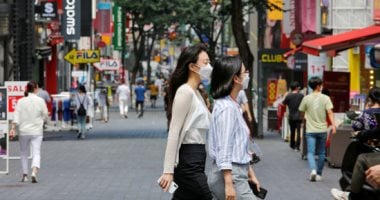 Today, Tuesday, South Korea recorded a record number of deaths from the Corona virus, reaching 40, bringing the total to 859.
The country is fighting a third wave of infection, which has its center in a nursing home and a prison in the capital, Seoul.
South Korean officials promised to speed up the launch of a vaccination program after detecting a strain of the virus linked to a rapid rise in infections in Britain.
The Korean Agency for Disease Control and Prevention said that South Korea had recorded 1,046 new cases of the virus by midnight on Monday, bringing the total number of cases to 58,725.
Yonhap News Agency quoted the South Korean authorities as saying today that they have signed an agreement with Moderna Corporation to obtain doses of the Covid-19 vaccine that suffice for 20 million people.