Ten raging bulls flocked to the streets of Villasica de la Sagra in search of hundreds of runners, as the first bull-running festival was held in Spain since the start of the pandemic. CoronaAnd Reuters news agency published pictures of bulls rushing into the streets to celebrate the return of bull performances.
These festivals are held in villages and towns across Spain, but were banned last year, as the country imposed strict health restrictions due to the outbreak of the Corona virus, and opposition to them has increased in recent years as Spanish society remains divided over the controversial issue of the use of bulls in sports.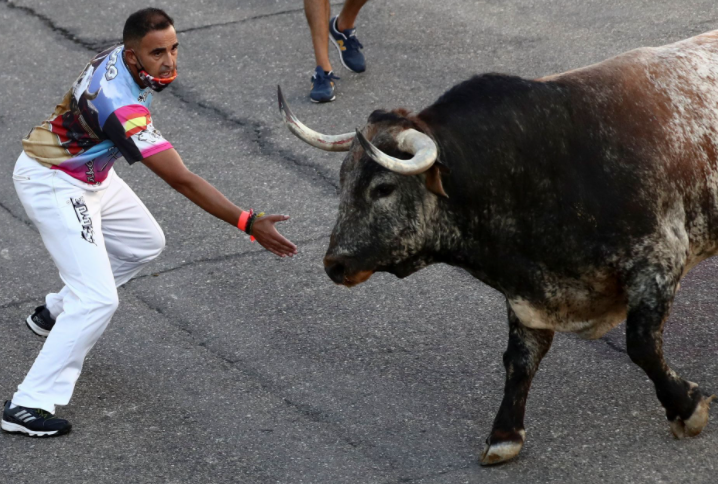 The bulls ran in the streets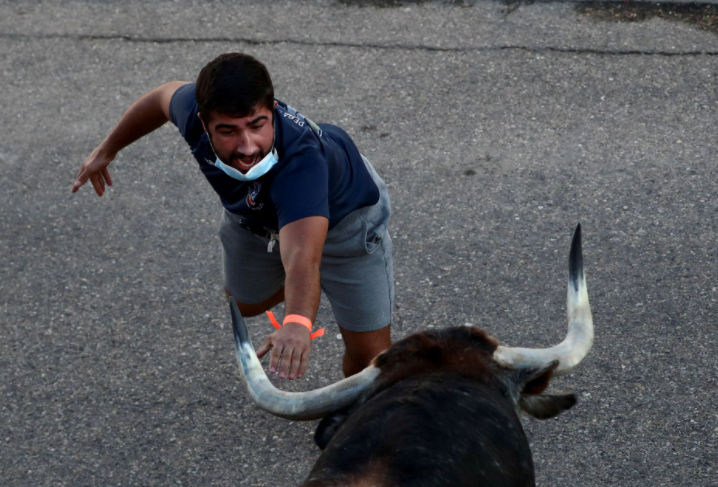 round of conflict
No one was hurt during the first round of running in the country, in this village of 1,700 people 65 km (41 miles) south of Madrid.
The crowd is watching the bulls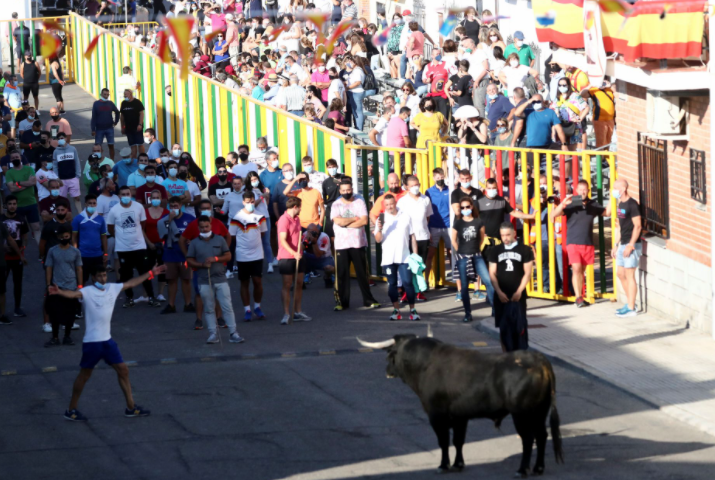 The bulls ran in Spain
In order to comply with the health restrictions, up to 900 runners were allowed to run in front of the bulls each day during the festival from September 5 to 12, while the crowd was limited to 1,300 people per race, the Villaseca de la Sagra village council said.
"We were very excited. There were a lot of controls. If people respect the restrictions, we can do it all over Spain," said Fernando Dominguez, 45, a market worker from Madrid.
A 2020 survey published by Electomania The survey found that 47% of Spaniards supported a ban on bullfighting, while 18.6% opposed the ban, and 37% were against bullfighting but did not want to ban it.