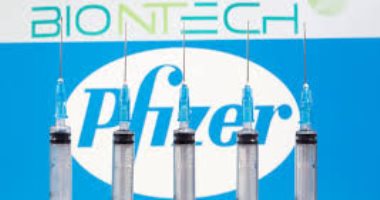 Today, Tuesday, the Spanish Ministry of Health announced the arrival of more than 350,000 doses of the vaccine company "Pfizer" and "Biontech" against "Corona" virus to Spain, today, with the start of a mass vaccination campaign against the virus in various parts of the country.
The containers carrying the vaccine arrived by flight to a number of airports in Madrid, Barcelona, ​​Vitoria, Valencia and Seville, and were distributed from there to the rest of the regions, as some areas are supposed to start a mass vaccination campaign today, while it will be postponed until tomorrow in other regions, according to a newspaper. El País, Spain, on its website.
According to the newspaper, the first batch of the vaccine was supposed to arrive yesterday, but logistical conditions related to temperature control that Pfizer faced in Belgium prevented it from arriving on time, and affected the delivery of the vaccine to a number of other European countries.
The Spanish Ministry of Health plans to send an average of 350,000 doses to its provinces on Monday every week without delay. It is assumed that Spain will receive during the next 12 weeks 4 million 591 thousand and 275 doses of the "Pfizer-Bionic" vaccine, which will be used to vaccinate 2 million 295 thousand and 638 people, which covers the first phase of the vaccination program, which includes residents and workers in nursing homes for the elderly And people with special needs, and health sector workers.
Spain is one of the European countries most affected by the outbreak of the "Covid-19" epidemic in terms of deaths and infection with the virus, as it has recorded more than 50 thousand deaths, as well as nearly one million and 900 thousand injuries.