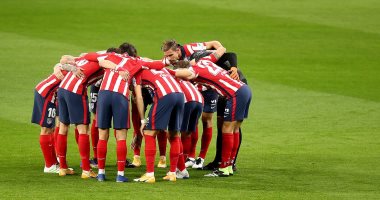 The Spanish club Atletico Madrid will host, at nine in the evening, its Portuguese counterpart, Porto, in the first round of Group B of the European Champions League season 2021-2022, at the "Wanda Metropolitano" stadium.
Atletico Madrid is competing with Liverpool, Porto and Milan in the fiery second group, in the Champions League this season.
Atlético Madrid presents a distinguished performance at the local level after 4 rounds of the Spanish League this season, as it shares the top of the La Liga table, with 10 points, combined from 3 victories and one draw.
Argentine Diego Simeone dreams of leading Atletico Madrid to a new European glory by competing for the Champions League title this season.
Atleti coach Diego Simeone led Al-Rokhi Blancos to the 2014 and 2016 Champions League final, but lost both titles.
Simeone has a number of winning cards in the formation of Atletico Madrid, led by Antoine Griezmann, Luis Suarez, Thomas Lemar, Angel Correa and Slovenian goalkeeper Jan Oblak.
Simeone led Atletico Madrid to the European League title in 2012 and 2018, and is looking forward to winning the Champions League for the first time in the history of Roji Blancos.
Porto also started its campaign in the Portuguese league this season, achieving 3 victories and two draws, to collect 11 points, occupying third place in the local competition table, behind Benfica, the leader with 15 points, and Estoril Praia, the runner-up with 13 points.