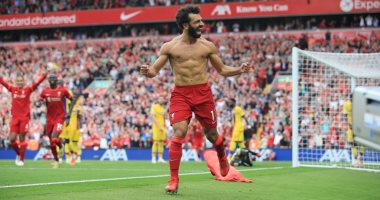 Today, Tuesday, Spanish press reports revealed a resounding surprise, which includes Barcelona's refusal to sign Egyptian star Mohamed Salah, Liverpool player, during the summer transfers of 2017.
The site mentioned liverpoolechoQuoted from a newspaper elnacional"The Catalan, that Barcelona had an opportunity to contract with Mohamed Salah in the summer Mercato of 2017, when Monchi, the sporting director of Rome, offered the Egyptian star to the Catalan club at the time, but Josep Maria Bartomeu, then Barcelona president, rejected this offer and later contracted with Othman Dembele coming From Borussia Dortmund, which has not yet presented the expected level and suffered from the specter of injuries.
The Catalan newspaper added that the failure to complete the transfer of Mohamed Salah to Barcelona by the former Bartomeu administration is the "most terrible" thing in the disastrous period in which Bartomeu led the Catalan club, in addition to not including Vinicius Junior and also the young French star Kilian Mbappe.
Mohamed Salah joined Liverpool from Rome during the summer transfer period of 2017, to experience an experience full of titles and achievements in the Reds shirt over the course of his five seasons.
And Mohamed Salah became the latest arrival to the list of historical scorers for the Reds in various competitions, after he reached the Pharaoh for his 130th goal in the Liverpool shirt, in the net against Crystal Palace, in the confrontation that coach Jurgen Klopp's battalion decided 3-0, on Saturday evening, at "Anfield" stadium within The fifth round of the English Premier League competition for the 2021-2022 season.
And Mohamed Salah has 130 goals in the Liverpool shirt in all tournaments, during his participation in 209 games, to occupy the tenth place in the list of historical scorers for Liverpool FC, equal to Sam Raybould, who scored 130 goals in 226 matches in all competitions.