Every family has their own Christmas traditions, which may seem strange to some, but the British royal family has the strangest tradition, as one of the strange festive traditions of the British royal family was shown in the movie ""SpencerThe new biography of Princess Diana." The film began with the scene of Diana, played by American actress Kristen Stewart, being weighed at Christmas by her royal in-laws.
The scene that prompted many to wonder whether this strange tradition was real, or just the creative fantasies of the filmmakers?, Does Queen Elizabeth II, the Queen of Britain, really weigh the guests at Christmas dinner?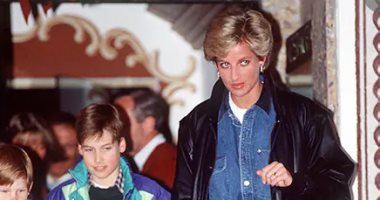 In fact, one of the most well-established customs of the British royal family is to dine on Christmas Day at Sandringham, the country home of the royal family, by enjoying a large menu of food such as stuffed turkey, caviar and foie gras, The sweets and the best pastries.
The royal family has never publicly revealed this tradition, however, a royal insider said earlier that the annual Christmas dinner is very much a favorite celebration of the British royal family and especially Queen Elizabeth.
On the weight of Britain's Queen's guests, royal expert Ingrid Seward said in 2018 that the Queen weighs her guests after Christmas dinner, and guests at Christmas dinner hosted by Queen Elizabeth II are asked to "weigh themselves" upon arrival and upon departure.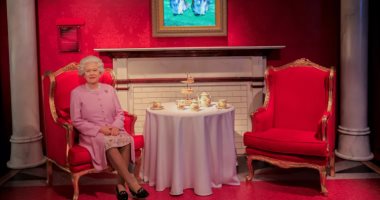 But as strange and insulting as it may sound, the tradition is actually based on very kind sentiments and goodwill, and the Queen is reported to do so to ensure that her guests enjoy their meal to the fullest.
Seward also revealed that this strange custom dates back to the early 20th century when King Edward VII of the United Kingdom at the time was weighing guests before and after their visits, to make sure that guests enjoyed eating and eating enough food and spending quality time throughout the evening and gained about a kilo and a half of weight.
In addition to the weight of Queen Elizabeth II, Britain's Queen guests enter the Christmas dinner dining room in order of seniority, and after sitting down the chef cuts the turkey, and in order to make room for afternoon tea, the royal family then walk the grounds of the Sandringham property and enjoy dinner on the Candlelight in the dining room in the evening.