A tenant has left a terrifying gift for a Maine homeowner by giving up venomous spiders and a snake of a species that state authorities ban as pets, according to the website. hindustantimesThe owner, whose name has not been revealed, found 19 terrifying tarantulas in his home, 15 of them alive, along with a ball python without food or water.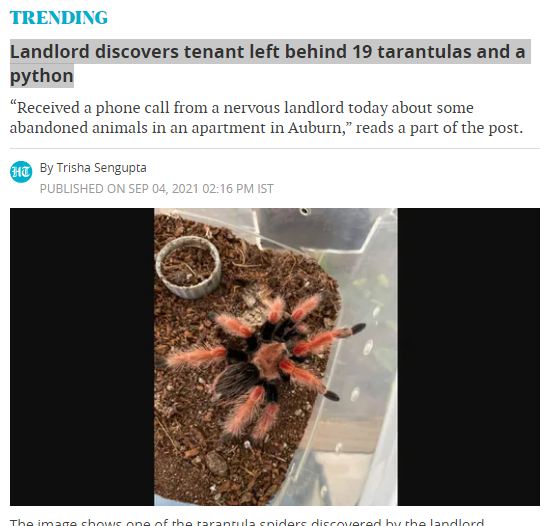 In a post on his Facebook account, exotic animal rescuer and breeder Drew Desjardins published a set of photos of the fearsome reptiles he collected from the house, after the owner hired him to rid him of the terrifying animals that the tenant left behind without warning.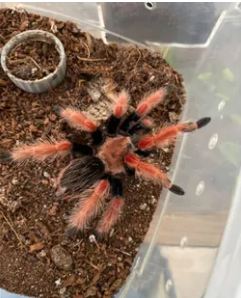 spiders
"Today I received a phone call from a nervous homeowner about some of the abandoned animals in his residence, all of which are forbidden animals, but everything is fine now," Desjardins wrote.
Desjardins, whose Facebook account bears the name ""Dr Drew and his animals tooOr Dr. Drew and His Animals, an initiative to raise awareness of neglected or unwanted exotic animals, and keeps a large collection of these species, among them turtles and snakes, which he uses to organize educational lessons in schools and performances at birthday parties.
Other species on Maine's no-go list include turkeys, bears, alligators, monkeys and swans.