A British family was horrified while eating dinner outside a restaurant on their vacation schedule in Spain, when they were surprised by a large eagle pounce on the dining table trying to attack their four-year-old daughter, according to the British Daily Mail.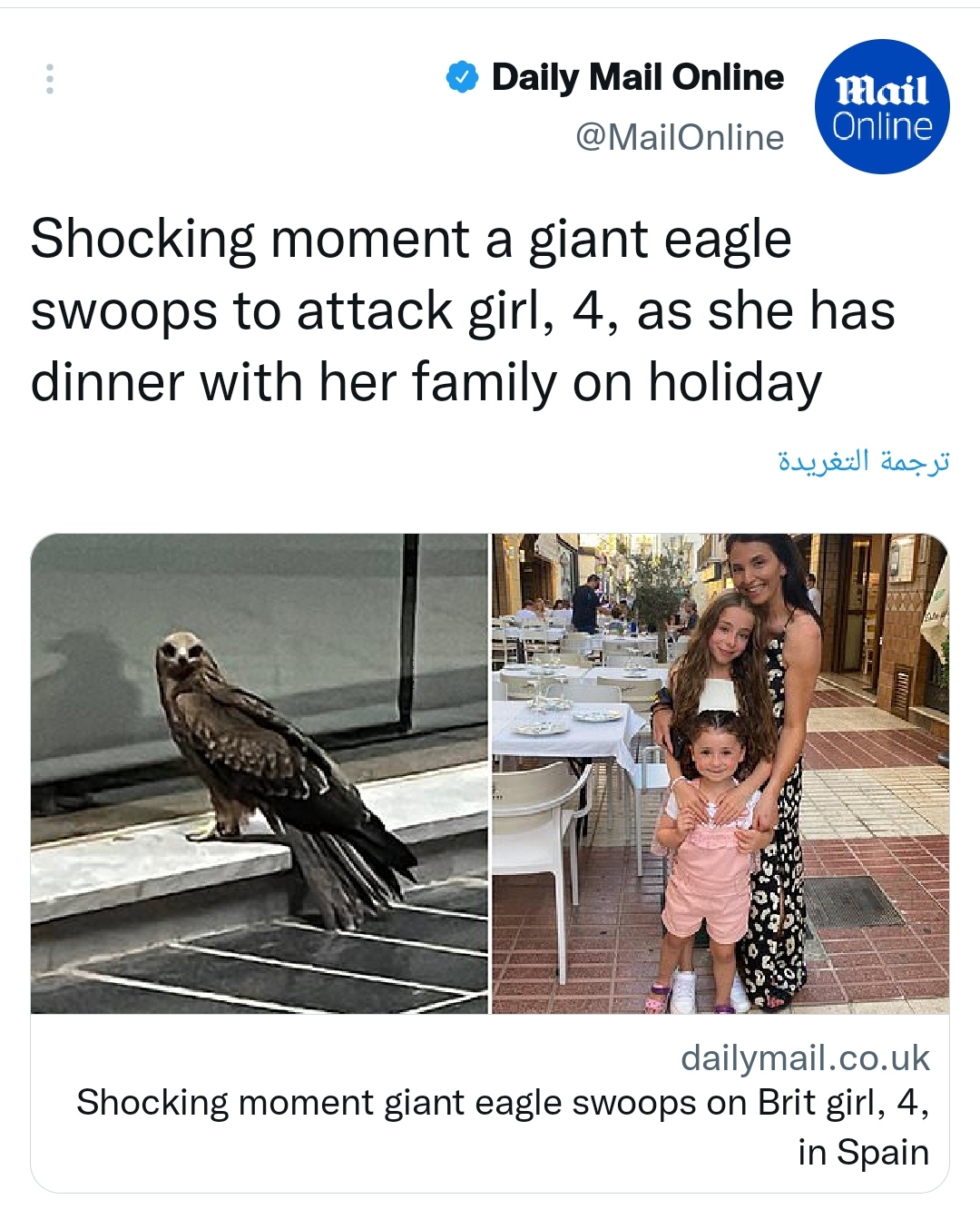 Daily Mail newspaper
Nicole and her family, from London, were enjoying an alfresco dinner in downtown Marbella when a bird of prey tried to approach her two young children.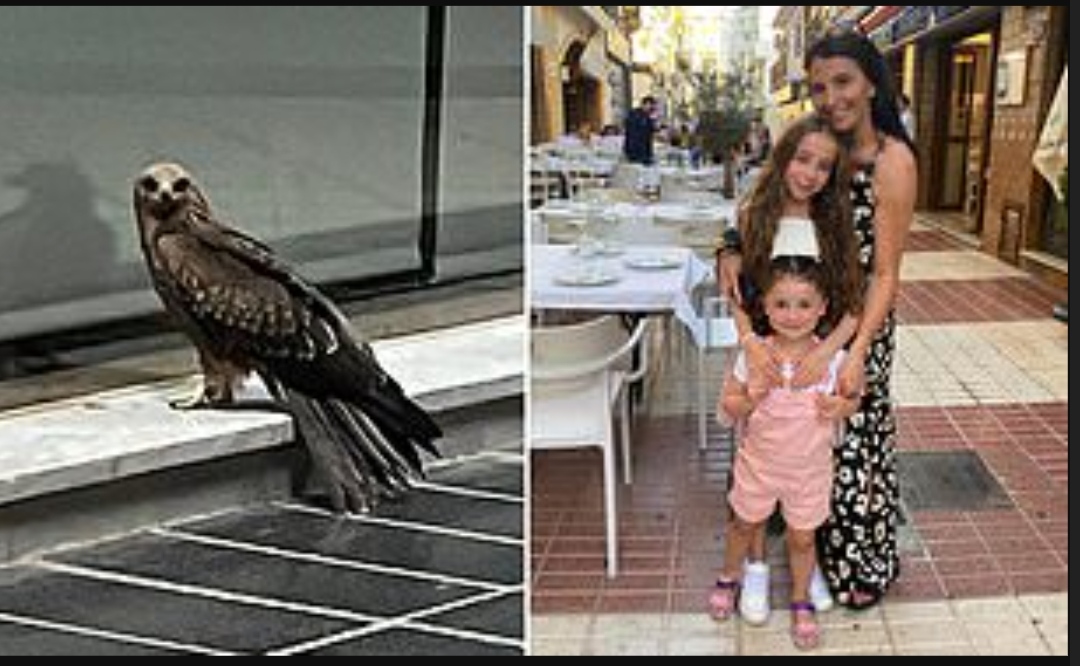 family and kids
According to the mother, Lulu, 4, and Gabrielle, 6, were playing in an area just behind the family table while they were waiting for their food to arrive when the bird pounced on them. his way and lured his sister with him as well.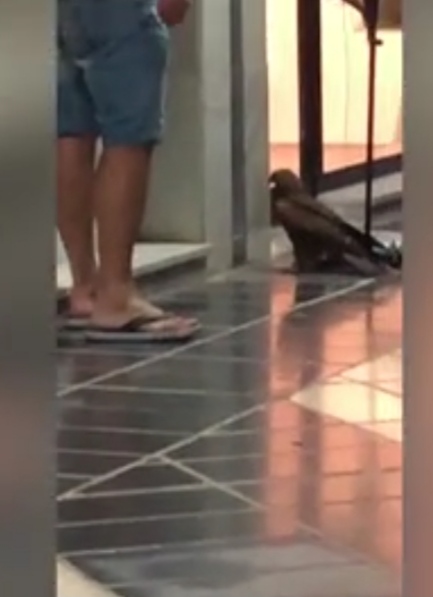 A man approaches an eagle
The eagle was unable to attack the children as the family thought it intended, as the bird hit a window behind the children with some force, as a result of its rapid deviation from the two children, and Nicole, 40, said the eagle certainly tried to attack four-year-old Lulu.
The bird suffered a blow to the head after hitting the glass and quietly flew to the window for the second time while trying to recover, this time being photographed by the family's oldest child, Isabella, aged 12, to document the incident.
"It was the craziest thing," Nicole said. "He was definitely trying to attack the two kids. It flew on them at high speed," she said. "Thank God, Gabriel saw him at the right time and was able to swerve and drag Lulu with him, so the bird hit a window instead of attacking them."
The British family believes that the bird that hit them was an eastern imperial eagle, a large predator with a wingspan of more than two meters.