A Harvard research study revealed that a simple 5-minute breathing exercise helps lower high blood pressure, and high blood pressure is considered a silent killer and wreaks havoc on cardiovascular health. They are useful in lowering blood pressure, and the study found that all you need is 5 minutes of breathing exercise on a handheld device, using a device that strengthens the breathing muscles for just five minutes a day may help lower blood pressure.
According to a report by the site time now news Since the outbreak of the Corona pandemic, doctors and patients alike have focused on ways to help people develop better breathing capacity..
Harvard Heart Letter says researchers have found that a technique called inspiratory muscle strength training (IMST) A small, portable device that provides resistance during inhalation and exhalation can help patients build strength, the researchers explained, that the device IMST Originally developed for people with serious lung diseases to strengthen breathing muscles, it has been shown to be beneficial for people with high blood pressure who struggle to keep their blood pressure within normal limits..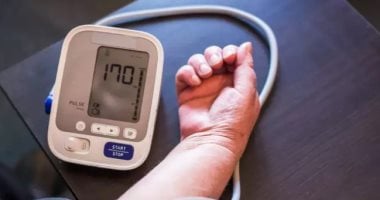 This study shows that a breathing exercise known as inspiratory muscle strength training can reduce blood pressure in weeks, with benefits equal to daily exercise or medication..
Researchers tested the device on 36 elderly people with high blood pressure

.

Half of them did it

IMST

High resistance for five minutes, six days a week

.

The other half did a comparative low-resistance breathing program

.

After six weeks, systolic blood pressure (the first number on the reading) fell by an average of nine points among those who underwent treatment.

.

According to the study authors,

IMST

Similar benefits to exercise but in much less time.