A Canadian research study showed that eating milk at breakfast lowers blood glucose throughout the day, and many people believe that milk is not healthy for diabetics, but this is not true, and the study published in the Journal of Dairy Science A milk drink that you should have with breakfast so you don't see a spike in your blood sugar levels is the healthiest option.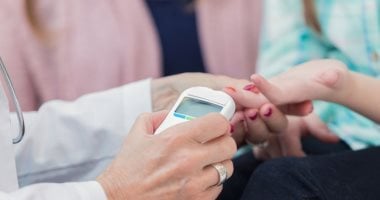 According to a report by the site time now news Diabetes affects 387 million people globally and by 2035 the numbers are expected to rise to 592 million, and because the pancreas cannot produce enough insulin, a person with type 2 diabetes finds that certain nutrients cause elevated levels. While others can keep it under control.
Douglas Goff and a team of scientists from the Human Nutrient Research Unit at the University of Guelph, in collaboration with the University of Toronto, Canada, conducted this study that sheds light on how consuming high-protein milk at breakfast affects blood glucose levels and satiety after breakfast and after the second meal..
Researchers studied the effects of increased protein concentration and increased whey protein content in milk consumed with high-carb breakfast cereals on participants' blood glucose, feelings of fullness, and food consumption later in the day..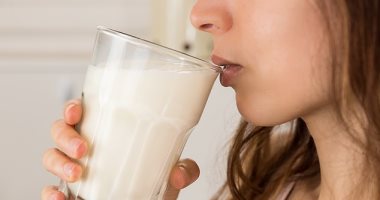 The study results recommend Milk + Protein:

Milk consumed with breakfast cereal reduced postprandial blood glucose concentration compared to water

.

Reduce the higher concentration of dairy protein from it compared to the concentration of natural dairy protein

.

The high-protein treatment also reduced appetite after the second meal compared to the low-protein equivalent

.

Digestion of the whey and casein proteins naturally present in milk leads to the release of stomach hormones that help slow digestion.

.

It also increases the feeling of fullness

.

Whey protein digestion achieves this effect more quickly

.

Casein proteins provide a long-lasting effect

.
Although the team only detected a small difference in food consumption during lunch when whey protein was increased at breakfast, they found that taking milk with a carbohydrate-rich breakfast reduced blood glucose even after lunch, and high-protein milk had a greater effect..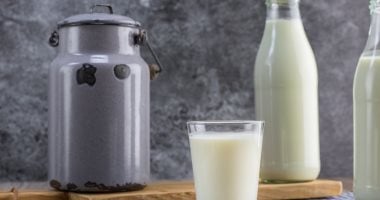 According to Dr. Goff and colleagues, "This study confirms the importance of milk at breakfast time to aid slower digestion of carbohydrates and to help keep blood sugar levels low.