A study issued by the American Weill Cornell Medical Center revealed that the Corona virus may be an important factor for high blood sugar levels, and it can also lead to more complications, as high blood sugar is linked to infections and weak immunity against infection, according to what was stated in The Times of India website.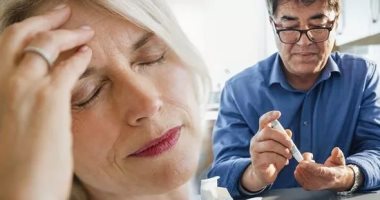 The researchers concluded that the Corona virus is linked to high blood sugar levels for people who do not have a history of the disease, as it was found that the infection stimulates high blood sugar by disrupting the production of fat cells for adiponectin, a hormone produced by fat cells, which usually has a protective effect. Against diabetes by enhancing insulin sensitivity.
The study indicated that the Corona virus may disrupt the protection granted by the protective proteins to your body, as the researchers conducted an analysis of a number of patients who were transferred to the hospital during the first few months of the epidemic in the United States, and found that a high percentage of up to 49%, of these patients suffer from high or developed blood sugar levels during their hospital stay, compared to patients with normal blood sugar levels.
The study showed that patients who were suffering from high blood sugar were nine times more likely to develop severe lung dysfunction, known as acute respiratory distress syndrome, and 15 times more likely to mechanical ventilation, and three times more likely to die. .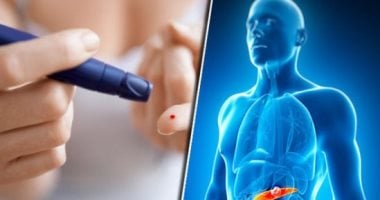 The researchers pointed out that high blood sugar also occurs in patients with severe influenza or bacterial pneumonia, mainly due to the death or malfunction of beta cells that produce insulin, the main hormone that regulates blood sugar levels. Diabetics take vaccinations to protect against transmission, and exposure to serious complications that threaten their lives.