Eating walnuts (walnuts) daily has many health benefits, as it is a rich source of omega-3 fatty acids that have been shown to have a beneficial effect on cardiovascular health, according to the "Times of India" website.

How can walnuts improve the health of your heart?
According to new research published in the main journal of the American Heart Association, healthy older adults who ate a handful of walnuts (about half a cup) daily for two years had lower levels of low-density lipoprotein, or "bad" cholesterol, and daily walnut consumption reduced the number of molecules LDL, which is an indicator of the risk of cardiovascular disease.
What does the study say?
Previous studies have shown that eating nuts in general, and walnuts in particular, is associated with lower rates of heart disease and stroke, because it lowers levels of harmful cholesterol, but a recent study indicates that eating walnuts improves the quality of cholesterol particles (LDL).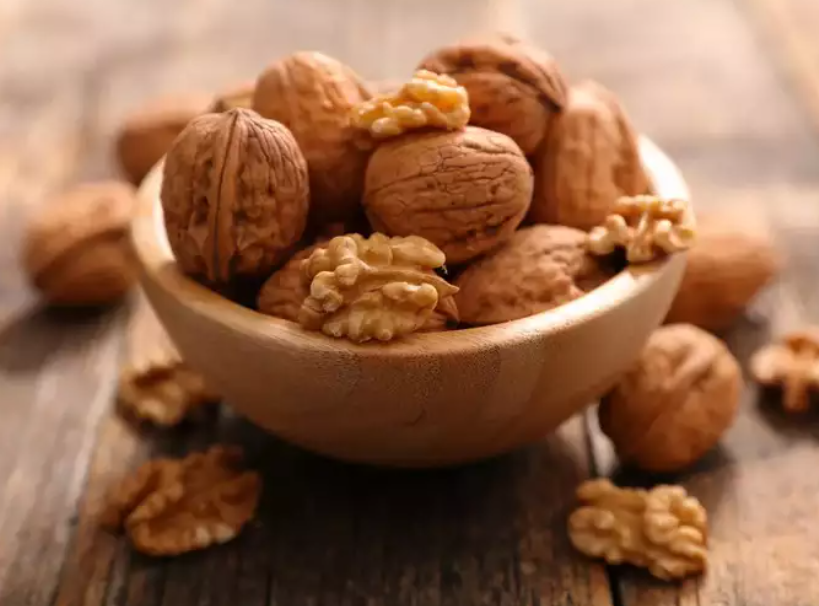 walnut
Study co-author Emilio Ross, MD, director of the Lipid Clinic of the Endocrinology and Nutrition Service at Barcelona Hospital, Spain, says: LDL They come in different sizes, and research has shown that molecules LDL Small and dense are often associated with atherosclerosis, or fatty deposits that build up in the arteries.
"Our study goes beyond LDL cholesterol levels to get a complete picture of all lipoproteins and the effect of eating walnuts daily on their ability to improve cardiovascular disease risk," Ross added.
This study included 708 participants between the ages of 63 and 79, of whom (68% were women) were healthy. The participants were randomly divided into two groups, one of whom added about half a cup of walnuts to their usual daily diet, while the participants in the second group abstained. about taking it.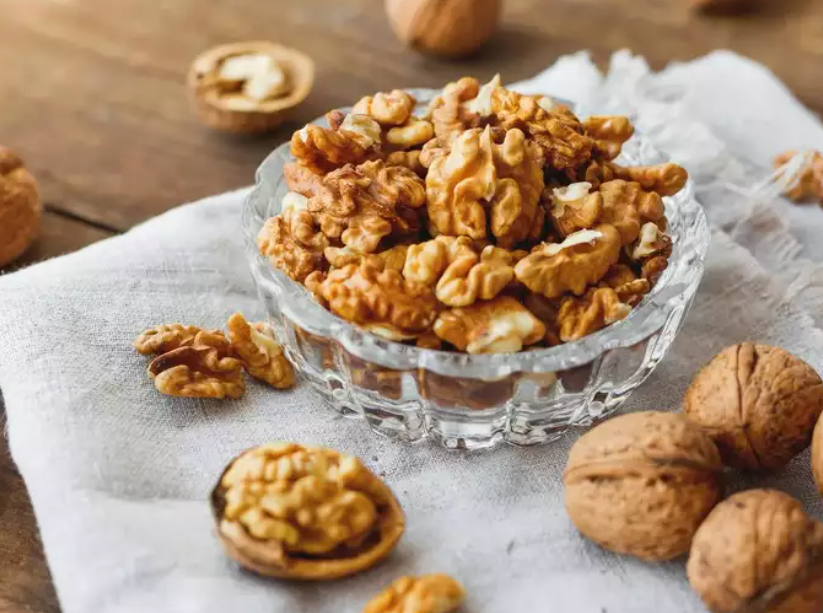 Walnuts
After two years, the participants' cholesterol levels were tested, and it was found that the group that ate walnuts daily had lower levels of LDL cholesterol by an average of 4.3 mg/dL, and total cholesterol decreased by an average of 8.5 mg/dL. LDL Decreased risk of cardiovascular disease.
It is worth noting that bad cholesterol decreased in men participating in the study by 7.9% compared to 2.6% in women.
Ross, the study's author, says that many people are concerned about weight gain as a result of including nuts in their diet, but he explains that the results of the study did not show any weight gain in participants as a result of eating nuts because they are healthy fats.