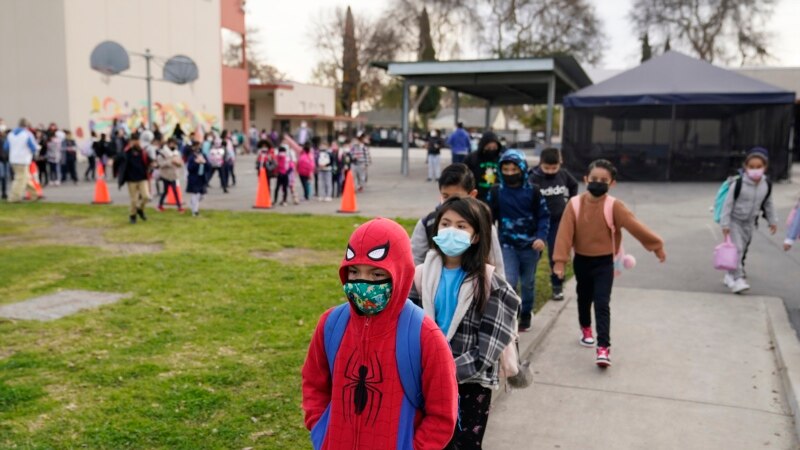 A study presented by the American Academy of Pediatrics (AAP) revealed that the use of face masks in schools decreased the spread of COVID-19.
According to researchschools in the US that kept face coverings in place had 72% less virus spread than those where face coverings were optional.
The AAP advises families to consider "the use of face coverings for their children with special health care needs and those who are too young to be vaccinated," even though health authorities have already relaxed the order of its use in much of the country.
According to the new guidelines According to the Centers for Disease Control and Prevention (CDC), more than 70% of Americans live in communities where the use of masks is no longer recommended.
In its last update The CDC detailed that from March 7, 2022 to April 1, it estimated that there would be between 300 and 6,300 new hospitalizations for COVID-19 and between 2,500 and 6,100 new deaths.
Results
To determine the behavior of infections in schools, the researchers analyzed data from 61 school districts in nine states in the fall of 2021, when the delta variant predominated.
The AAP explained in a release that to be included in the study, districts had to conduct contact tracing and determine whether the infections were acquired in the community or at school.
The data includes about 1.1 million students and 157,000 school staff members.
During the study period, students and staff had 40,601 community-acquired and 3,085 school-acquired COVID-19 infections.
The rate of transmitted cases in schools was 3.6 times higher in mask-optional schools compared to schools where masks were required.
The researchers say mask-wearing is a "critical mitigation effort" to help children attend school safely when community infection rates are high.
Connect with the Voice of America! Subscribe to our channel YouTube and turn on notifications, or follow us on social media: Facebook, Twitter e Instagram.