A new study issued by Imperial College London revealed that the increased weight of pregnant mothers leads to their children suffering from many health problems, the most serious of which are obesity and attention deficit hyperactivity disorder, according to the Medical Express website.
The researchers also found that there is a close relationship between attention deficit hyperactivity disorder (ADHD) and obesity, in addition to the role that genetic differences play in developing them, but the weight of mothers is also a risk factor for infection. It makes their children more susceptible to the disorder Attention deficit hyperactivity disorder, regardless of genetic risk.
The study seeks to identify the factors that put children at greater risk of developing obesity and attention deficit hyperactivity disorder, so that researchers can intervene early to prevent and treat, and to screen children and adolescents with obesity, for signs of ADHD.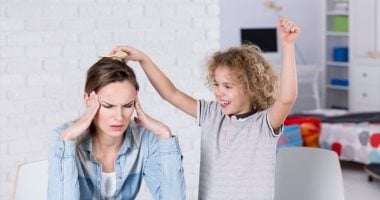 The researchers pointed out the importance of avoiding weight gain during pregnancy, especially after it was found that obese expectant mothers increase the risk of children developing ADHD even if they do not have genetic risk factors, and increases the risk of your child becoming obese as well.
The study found that women with high weight during pregnancy are increasingly exposed to a number of problems, for themselves and their children, so the researchers recommended the need to adhere to a healthy diet during pregnancy, free of harmful fats that gain you more weight without benefit or health value.