Type 2 diabetes is a condition characterized by high blood sugar and resistance to insulin, the hormone responsible for regulating sugar in the body, and a new study has found that those who suffer from migraines have a significantly lower risk of developing the condition, while those who develop the disease Diabetics become less prone to migraines, according to the report published on the Express website.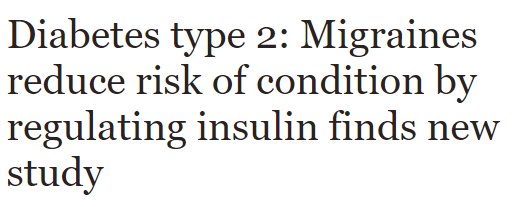 A new study conducted by a group of researchers at the University of Tennessee, USA, has found an interesting link between migraines and type 2 diabetes, as it says that people who develop migraines are less likely to develop type 2 diabetes, while some people who develop migraines are less likely to develop type 2 diabetes. Diabetics become less prone to migraines.
Scientists studying the relationship between these conditions report how peptides in the nervous system that cause migraine pain can affect insulin production, possibly by regulating the amount of insulin secreted or by increasing the number of pancreatic cells that produce them.
"Migraine headaches occur in the brain, while diabetes is linked to the pancreas, and these organs are far from each other," said Dr. Than Do, the lead author of the study.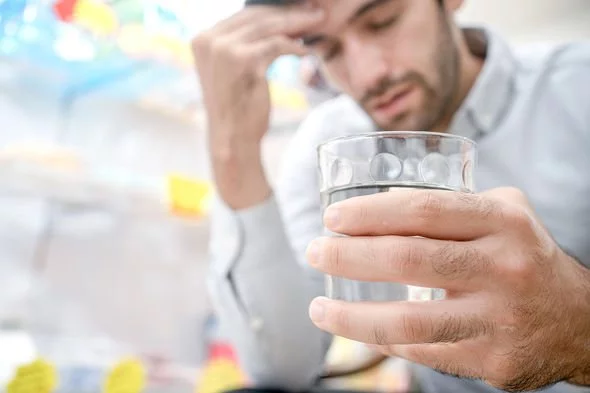 Migraines
Dr. Than Do explained that migraine-causing peptides are found in the pancreas and affect the release of insulin from beta cells. Insulin regulates blood sugar levels by helping other cells in the body absorb and store glucose or use it for energy.
In type 2 diabetes, these other cells become resistant to insulin and are less able to absorb glucose, resulting in high blood sugar levels.
Another study of 74,000 French women revealed unexpected findings related to migraines and type 2 diabetes. The study found that women who reported suffering from migraines had a 30% lower risk of developing type 2 diabetes.
The research team, led by Guy Vagerazi of the National Institute of Health and Medical Research in Villejuif, France, said the findings are surprising because migraines are "associated with insulin resistance", the metabolic condition that underlies type 2 diabetes.
Until now, the causes of migraines are still not well understood, with one theory saying that they may be caused by chemical changes in the body that affect the nerves and blood vessels near the brain.
Hormonal changes may play a role in migraines, and this is likely a factor in the lower risk of migraine headaches in people with diabetes.