A new study revealed that Moderna's vaccine for the Corona virus is well tolerated and achieved a strong immune response in children aged 6 to 11 years, the American company "Moderna" reported.
According to the network websiteCNNThe US Phase II and III trials of Moderna's vaccine included more than 4,700 participants between the ages of 6 and 11, and examined two 50-microgram doses of Moderna's vaccine 28 days apart, which is less than the 100-microgram dose given to adults.
The company compared the antibody response in younger children to that in adults in the company's Phase III trial, and found "a strong immune response in this group of children a month after the second dose."
Moderna said the vaccine's safety and tolerability were generally consistent with the phase III study of the vaccine in adolescents and adults.
"The majority of adverse events were mild or moderate in severity, with the most common side effects being fatigue, headache, fever and injection site pain," the company said in a press release. shortest time".
Moderna's vaccine is currently approved for people 18 or older, and the company requested emergency use authorization for the vaccine for people ages 12 to 17 in June, but the FDA's authorization has not yet been extended to that age group.
The company said it continues to monitor study participants, and consider younger age groups that are part of the experiment.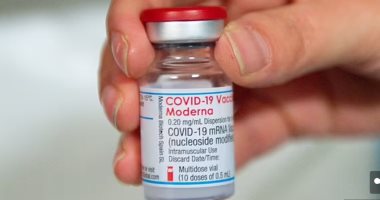 It is worth noting that younger children in the United States of America are eligible to be vaccinated against Corona within two weeks, as another vaccine company, Pfizer, has already sought an emergency use authorization for the vaccine for children aged 5 to 11 years.
The Food and Drug Administration's Independent Vaccine Advisory Board will meet on Tuesday to discuss whether Pfizer's coronavirus vaccine should be licensed for younger children. If authorized, Pfizer will become the first vaccine available for younger children.
The Pfizer vaccine is already approved for children 12 to 15 years of age and is approved for people 16 years of age or older.