A new US study revealed that pregnant women transmit antibodies to corona to unborn males at a lower rate than girls – evidence of why men are more likely to develop severe symptoms of corona than women, according to the American "Business Insider" website, and this matter may It has to do with the innate differences in the immune response between men and women.

The study looked at 38 women who contracted the virus during pregnancy, half of whom were male, and most pregnant women developed mild or moderate symptoms of the virus.
Researchers measured antibody levels in the blood of expectant mothers, and fetal antibody levels using placental tissue and blood samples from the umbilical cord, and the results showed that women pregnant with boys had fewer antibodies than women pregnant with girls. Coronavirus antibodies to male fetuses compared to female fetuses.
"There's clearly some communication going on between the fetus and the mother's immune system," Andrea Idlow, a maternal-fetal medicine specialist at Massachusetts General Hospital who co-led the study, told Business Insider.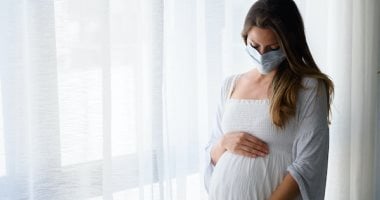 The findings may point to broader differences in how men and women respond to the coronavirus, as male fetuses appear to have an inflammatory response to the virus that has not been detected among female fetuses.
Idlow said the inflammation may interfere with a mother's ability to pass coronavirus antibodies to her unborn child.
Researchers are not sure whether male fetuses respond to the coronavirus in the same way that boys or adult men respond, but there are some similarities.
The recent study found that in the placentas of women bearing male children, interferon-inducible genes, which promote inflammation, were overexpressed, but that these same genes were not sufficiently expressed in the placentas of women with female fetuses.
"These types of responses have been shown to be important in protecting the placenta and fetus from infection when the mother has a viral infection," Idlow said. But, she added, "it can also turn into a detrimental effect if it becomes too much."
Researchers have observed a similarly high immune response among men infected with the Corona virus, and a 2020 study found that infected men had higher levels of cytokines – proteins that can promote inflammation – compared to women infected with the Corona virus, and this could make them more susceptible to serious illness.
Men represent the majority of corona deaths in the United States (54%), although they make up the minority of recorded cases (48%) and this pattern holds for many age groups.