A new study shows that pregnant women who received at least one dose of the vaccine were less likely to miscarry than their unvaccinated counterparts, in the study, which was published in JAMA , researchers from Vaccine Safety Datalink (VSD) A collaboration between the Centers for Disease Control and Prevention and nine health systems screened 105,446 women. Of these, 13,160 ended up being miscarriages, while there were 92,286 pregnancies..
Among the women, 14.3% had received at least one dose of the Pfizer, Moderna or Johnson & Johnson vaccine, the team looked at women between six weeks and 19 weeks of gestation and identified the "index date" as the last day of the four-week observation period.

Corona vaccine
They found that women had received the corona vaccine 28 days before the index date in 8% of continuing pregnancies and 8.6% of miscarriages, the Daily Mail reports..
Furthermore, the proportion of women aged 35-49 years who miscarried was higher than the proportion of continuing pregnancies in that age group (38.7% vs. 22.3%)..
In general, this means that women who had a miscarriage had no higher odds of receiving a corona dose in the previous 28 days than women who did not have a miscarriage, the researchers explained..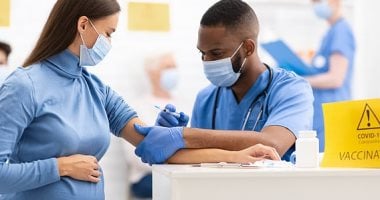 "Despite limitations, this data can be used to inform vaccine recommendations and advise patients," said Heather S. Liebkind, an obstetrician and gynecologist at Yale University in Connecticut, US.".
The results come about a month after the Centers for Disease Control and Prevention urged pregnant women to receive the coronavirus vaccine as soon as possible.