A new New York University School of Medicine study finds that women who receive the vaccine mRNA Because the Corona virus during pregnancy transmits high levels of antibodies to their children, the results of the study were published in the "American Journal of Obstetrics and Gynecology, where researchers explained that the effectiveness of the Pfizer vaccine and our resource on the Corona virus lies in its ability to stimulate the production of the correct antibodies, which are blood proteins capable of To protect individuals from infection.
According to a report by the site time now news The new study of 36 newborns whose mothers received either the Pfizer or Moderna vaccine for coronavirus during pregnancy found that 100% of babies had protective antibodies at birth. Antibodies can be produced either as part of a normal response to infection or stimulated by the vaccines.
Corona vaccine
The research team was able to distinguish between antibodies in the blood of newborns that were created in response to natural infection from those that were produced in response to vaccines, the result is important because natural antibody responses against the Corona virus do not provide adequate protection for many people..
Recent data from the Centers for Disease Control and Prevention suggests (CDC) Only 23% of pregnant women have received the vaccination, despite mounting evidence of the vaccine's safety before delivery. Led by researchers at New York University School of Medicine, the study authors observed the highest levels of antibodies in the cord blood of fully vaccinated mothers during the second half of their pregnancy..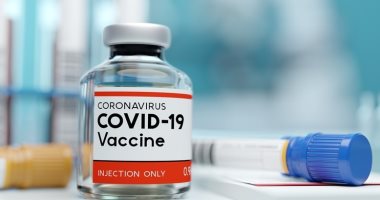 "If babies can be born with antibodies, that could protect them for the first several months of their lives," said Ashley S. Roman, director of maternal and fetal medicine and Silverman Professor of Obstetrics and Gynecology at New York University and one of the study's lead researchers. When they are most vulnerable".
Because corona vaccines have received clearance from the US Food and Drug Administration, the CDC has confirmed (CDC) Consistently it should not be withheld from persons who are pregnant and want the vaccine.
In the current study, although the sample size is small, "it is encouraging that neonatal antibody levels would be elevated if the women were vaccinated."