A team of Chinese researchers has found that a third dose of the Sinovac coronavirus vaccine can enhance the weakened immune response to a highly contagious and pervasive delta variant. The last third dose, compared to those who received two doses or recovered from naturally acquired corona infection.
According to a newspaper report, south china post The researchers, including scientists from the Chinese Academy of Sciences and Peking University and the vaccine maker, said their data also suggested that a third dose would allow the vaccine to be protected for longer, they wrote in a research paper released on the server. medRvix The results "justify the use of three-dose immunization regimens for inactivated vaccines".

The third dose of the corona vaccine
"Our results show that a third booster dose of an inactivated vaccine can elicit a rapid, robust, and long-lasting humoral response to recall," they wrote.
Chinese health officials late last month recommended booster doses for vulnerable groups, but said more study was needed before an additional dose could be considered.
Five of the seven vaccines used locally use an inactivated platform based on a dead copy of the virus to stimulate the immune response.
The Sinovac vaccine for Corona is among the products that are at the fore in the local spread, which has exceeded two billion doses, and the two-dose vaccine is widely used all over the world.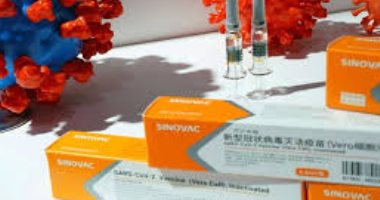 Limited real-world data have been published on how well the vaccine defends against the delta variant, which is expected to become dominant worldwide..
But vaccine makers globally have reported diminishing protection against the strain, especially against asymptomatic diseases.