Stunning photos show an abandoned Italian refuge from World War I, inside a massif located in the natural park of the Ambizu Dolomites. Sea surface, only by climbing on the difficult rocky hills.
Built within a massif, with brick walls, a sloping roof, two doorways, and four wood-taped windows, the magnificent sanctuary is believed to have been built by Italian soldiers during World War I, known as the "White War", due to the freezing conditions the soldiers faced..
On May 23, 1915, Italy declared war on Austria-Hungary, and a battle broke out between Italy and the Austro-Hungarian forces in the Dolomites, and both sides caused avalanches to eliminate the enemy..
Shelters were built by soldiers, who used rope and cable ladders to reach hard-to-reach places, in order to shelter from intense battles.
Passengers on the road can Via Ferrata Ivano Dibona Watch the shelter along their route, also known as the "iron track", a road made up of steel stairs, steps and cables built into the rock to help climbers safely pass the most extreme parts of the mountain.
Climbers currently enjoy the sanctuary by climbing the hills below, and many take pictures when they reach the sanctuary, sit on the edge of the entrance or stand inside.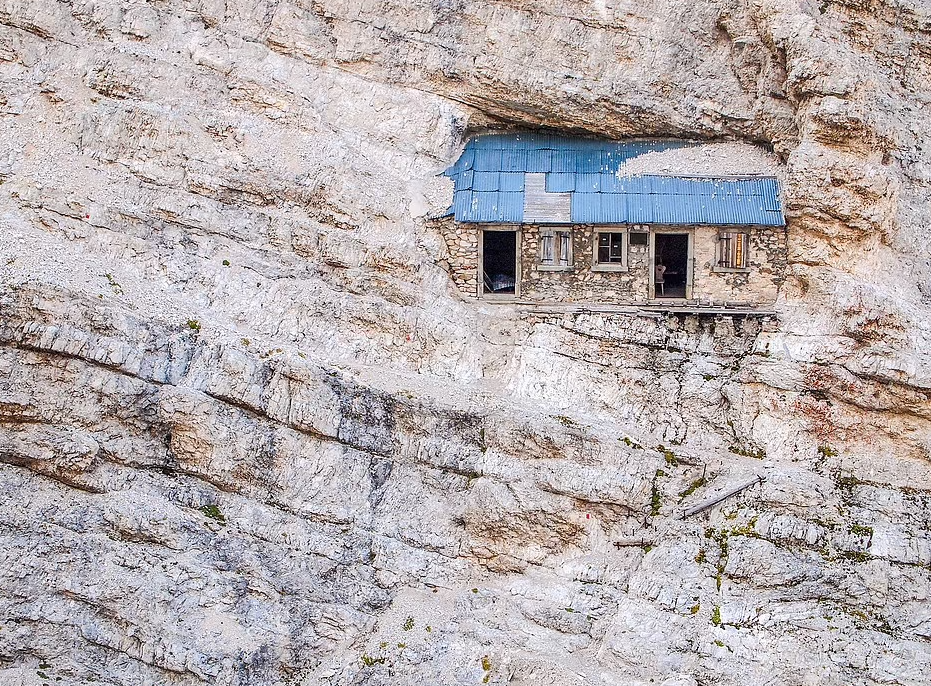 The shelter is equipped in the middle of the mountain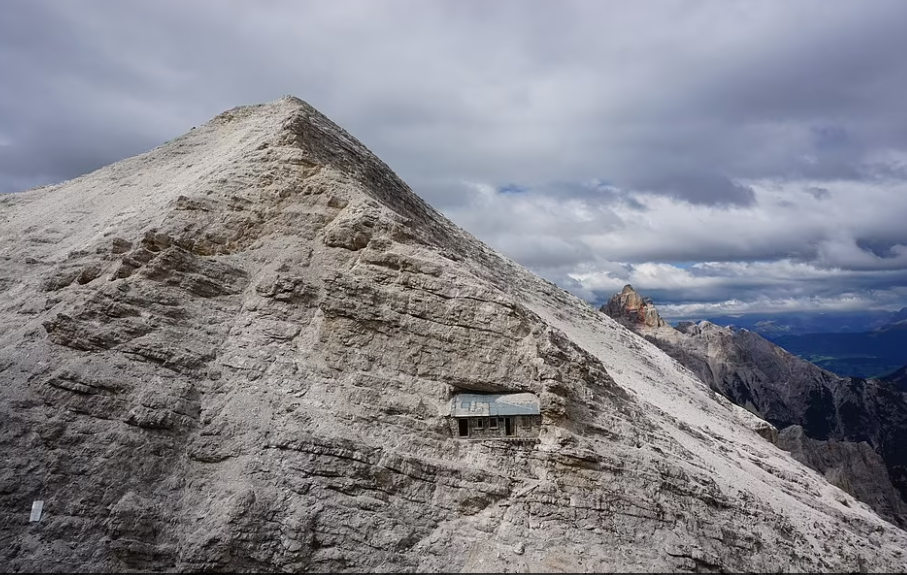 Refuge in the middle of the mountain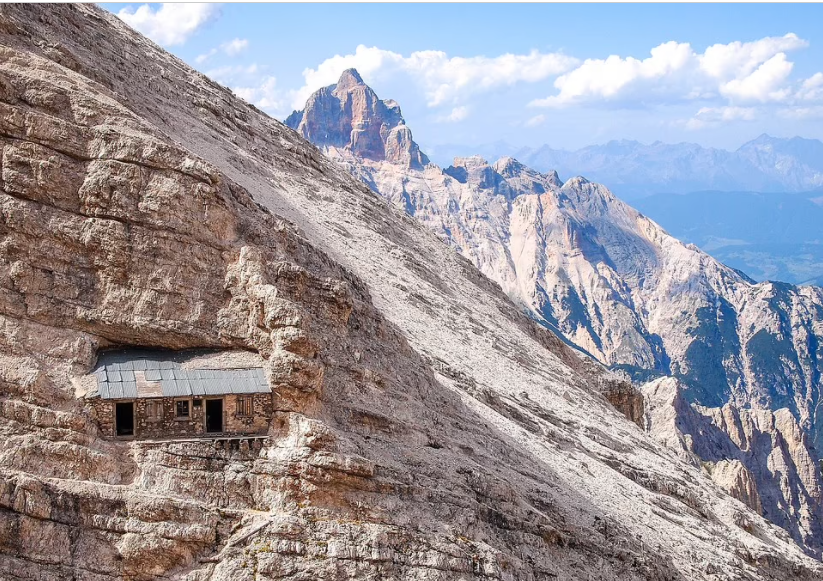 the refuge