Uruguay coach Oscar Tabarez has announced the list of his country's squad to face Colombia, Argentina and Brazil, in the framework of the qualifiers for the 2022 World Cup, which will be held during the international agenda next October.
Uruguay will host Colombia on October 7, and then host Argentina and Brazil on October 10 and 14.
Uruguay is in third place in the 2022 World Cup qualifiers for the South American continent, with 15 points, while Brazil is in the lead with 21 points.
Tabarez included 30 players for the Uruguay national team, and saw the presence of Manchester United striker Edinson Cavani, Atletico Madrid star Luis Suarez, Real Madrid player Fede Valverde, and Barcelona defender Ronald Araujo.
Cavani missed the Uruguay national team during the international break last month due to Britain's ban on players from the red list countries due to the Corona epidemic, while Suarez was also absent due to injury.
The complete list is as follows.
Goalkeeper: Muslera – Campania
Defense Line: Diego Godin – Coates – Jose Maria Jimenez – Ronaldo Araujo – Falcon – Rack – Martin Caceres – Matias Viña – Péquez.
Midfield: Arambari – Lucas Torreira – Fede Valverde – Rodrigo Bentancur – Matias Ficino – Ugarte – Gurriran – Nandez – Rodriguez.
Forwards: De la Cruz – Rodriguez – Lozano – Luis Suarez – Pereiro – Ternas – De Arraschetta – Maxi Gomez – Edinson Cavani – Nunez.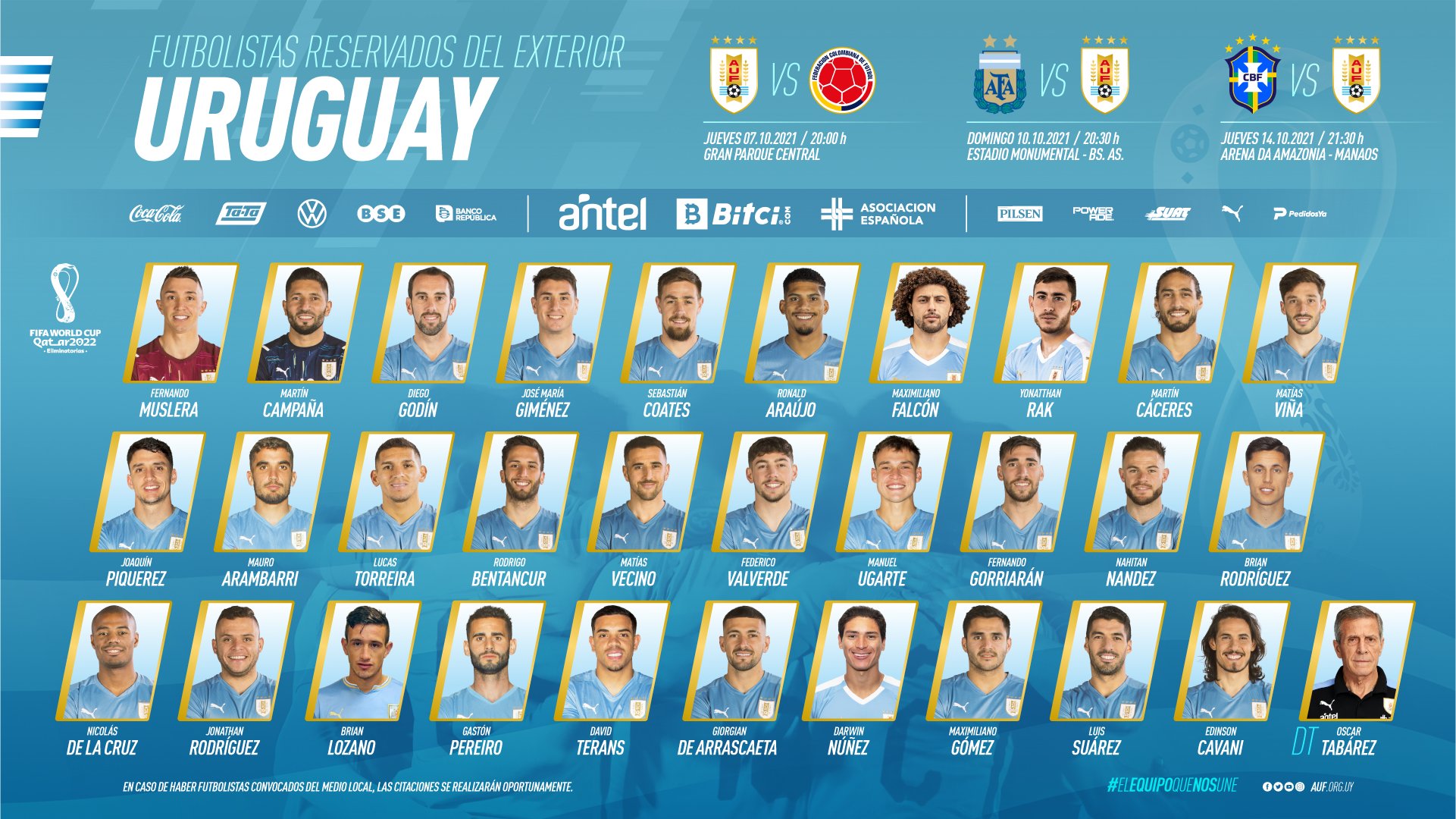 Uruguay List