Search-and-rescue operations continue in Surfside, Fla., following the collapse of the Champlain Tower South condo complex Thursday morning. 
At least 159 people remain unaccounted for, with at least four people dead as a result of the collapse. Crews continue to search for any survivors who may be trapped beneath the wreckage, using an array of techniques and technology to find any hint of a person still alive.
The crews, which include about 130 firefighters, have reported hearing tapping and other noises, but it is not clear if the noises are human-made or simply the sounds of the rubble shifting.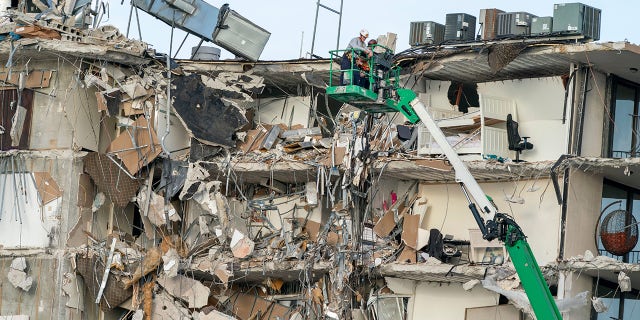 Dr. Mike Cirgliano, an internist with Penn Medicine and medical contributor for "Good Day Philadelphia," told FOX 29 that people can survive in spaces created within the wreckage with access to oxygen and possibly rainwater.