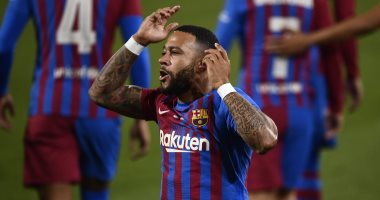 Press reports revealed new details of Dutchman Memphis Depay's contract with Barcelona, ​​which expires in June 2023.
And Memphis Depay moved to Barcelona from Olympique Lyon last summer in a free transfer deal for two seasons.
And the Catalan newspaper, "Mundo Deportivo", stated that Memphis Depay did not agree to the clause to extend his contract with Barcelona for a third season unilaterally, so it was deleted, which means that the player is linked to a contract with the Catalan club until the summer of 2023.
The newspaper added that Barcelona's association with the Dutch Memphis Depay for two seasons puts the Catalan club under pressure, with the need to open the door to negotiation with the player to renew his contract at the end of the current season, to avoid his free departure from the Blaugrana.
And she concluded that Dutchman Memphis Depay's contract with Barcelona includes a penalty clause of 500 million euros.
It is worth noting that Memphis Depay participated with Barcelona in 6 matches in all competitions this season 2021-2022, scoring two goals and making a goal.