She loved cooking since her early childhood, and the happiest moment in her life was her participation in her mother's cooking and her watching over her as she put spices and cut vegetables and meat, until she was able to learn the basics and mastery of cooking from her. She returned to it again, but by adding her artistic touches to it, instead of serving the food in a traditional way in plates, she designed different bouquets and cakes from grape leaves and stuffed pigeons.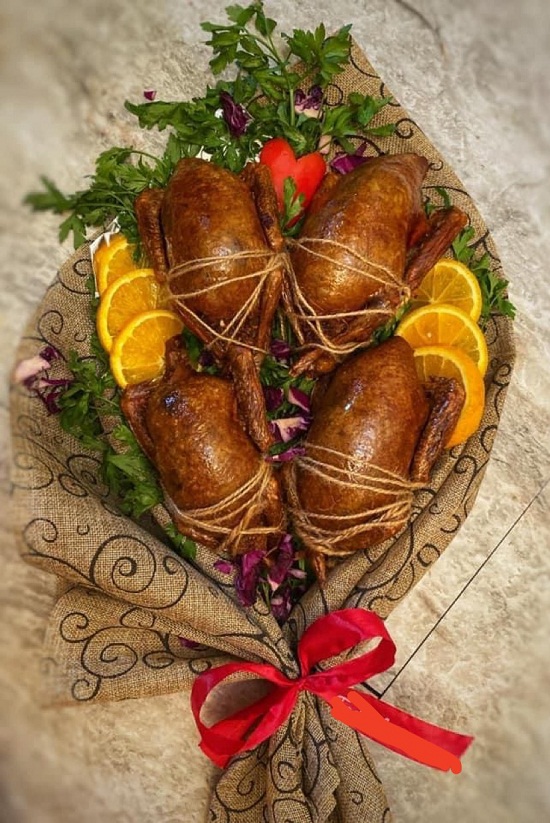 bathroom bouquet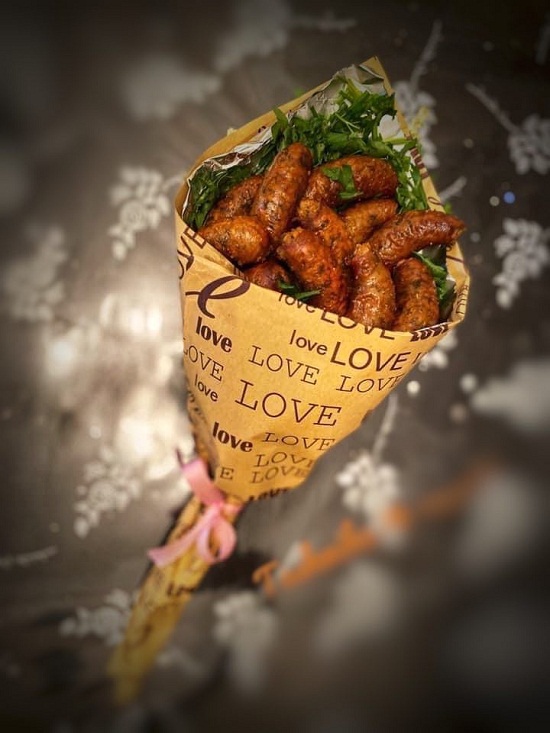 Mombar Bouquet
Hadeer Mahmoud, 30, a graduate of the Faculty of Arts, Department of Documents and Libraries, talked about her talent in cooking, as she said to "The Seventh Day": "I love cooking since I was young, and I used to watch Mama cook and help her, and when I entered the university, I began to care. By reading cookbooks, learning new methods and writing recipes that catch my attention, and when I got married and traveled with my husband to one of the Arab countries, I began to try some recipes and present them to my husband in a striking and sweet way, photographing food, writing recipes and posting them on my Instagram page.
grape leaf tart
She continued: "Once she asked me to make it grape leaves with meat, I thought that I would make it in an unconventional way, I made it in the form of a tart, and this was my first experience, and then everyone around me supported me and I made a group for my work, and then I thought that I would give food in the form of gifts like Mombar in the form of A bouquet that people liked very much, and then I made a bathroom bouquet and a seafood tart in the form of numbers."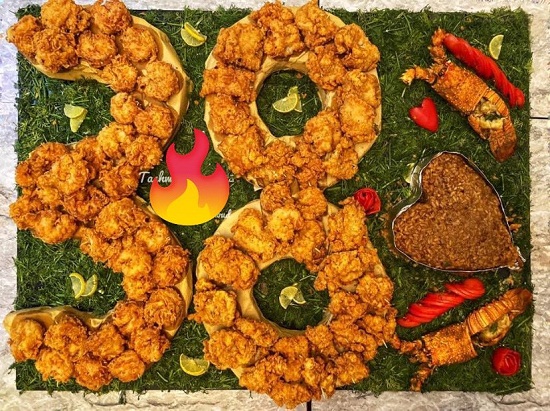 Seafood tart
Hadeer not only benefited from the information she knew about the culinary arts, but also provided her information by reading various books about cooking, and went to cook fast food at home, where she said: "I started making burgers and crepes at home, and developed its shape and was able to make a burger king whose weight ranges from 5 to 6 kilos, and I make small boxes for children.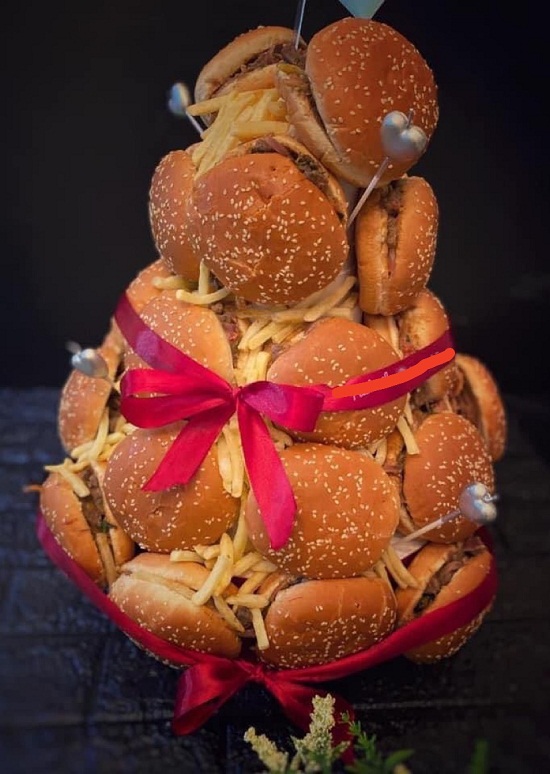 Tart
Hadeer faces some difficulties during her work, which is her self-reliance in cooking and not using anyone else, which makes her take a lot of time to cook food, but what makes it easier for her to feel tired is people's praise for her food, as she said: "People like my food and support Josie Leah." And his belief in my talent, and my mother's calls for me, encourage me to continue."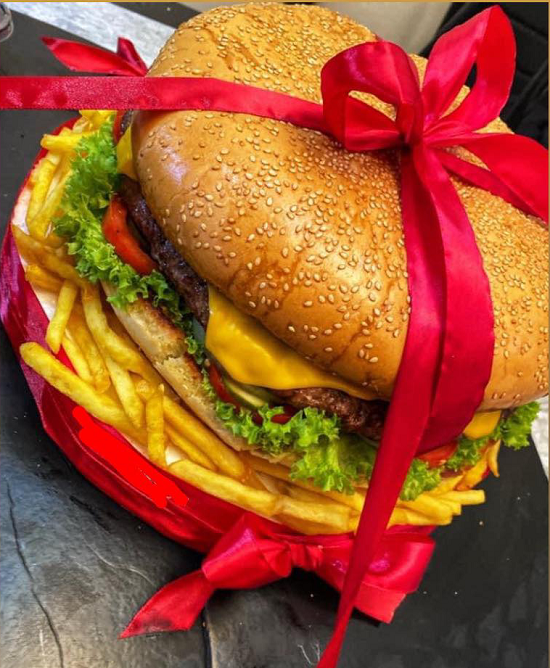 King Burger
Hadeer dreams that her work will turn from just a project at home to a restaurant with different branches throughout the Republic and the Gulf countries as well, where she said: "I dream of having a restaurant with branches in every place and in the Gulf countries as well, and convince people of the idea of ​​replacing sweets with gardens on occasions."