Carpal tunnel syndrome is pressure on a nerve in your wrist that causes tingling, numbness, and pain in your hand and fingers. It can often be treated, but it can take months to improve. In this report, we learn about the symptoms and causes of carpal tunnel syndrome, according to the website " hse".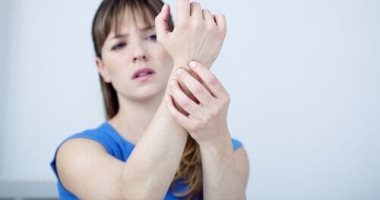 Symptoms of carpal tunnel syndrome

Symptoms of carpal tunnel syndrome include:
Pain in your fingers, hand, or arm
Numbness or tingling of the hands
Pricks or pins and needles
Weakness of the thumb or difficulty grasping
These symptoms often start slowly and then come and go and are usually worse at night.
How do you treat carpal tunnel syndrome yourself?

Carpal tunnel syndrome sometimes goes away on its own within a few months, especially if you had it during pregnancy. It can be treated with simple methods, including:
wear a wrist splint

A wrist splint is something you wear on your hand to keep your wrist straight that helps relieve pressure on the nerve.
You wear it at night while you sleep. You will have to wear the splint for at least 4 weeks before you start to feel better.
Stop or reduce things that may cause this

Stop or reduce anything that causes your wrist to bend repeatedly or to grip too hard.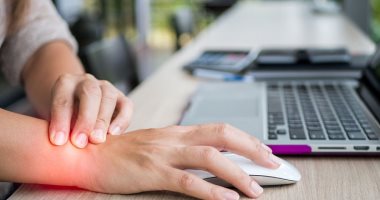 sedatives

Pain relievers such as paracetamol or ibuprofen may provide short-term relief from carpal tunnel pain.
hand exercises

There is little evidence to suggest that hand exercises help relieve symptoms of carpal tunnel syndrome.
See your doctor if

Your symptoms are getting worse or don't go away
At-home treatment doesn't work
Your GP can usually diagnose carpal tunnel syndrome by asking about symptoms and examining your hand.
If a wrist splint doesn't help, your doctor may recommend a steroid injection into your wrist that reduces swelling around the nerve and relieves symptoms of carpal tunnel syndrome.
Steroid injections are not always a cure. Carpal tunnel syndrome can return after a few months and you may need another injection.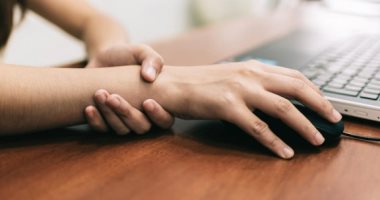 What causes carpal tunnel syndrome?

Carpal tunnel syndrome occurs when the carpal tunnel swells inside your wrist and compresses one of your median nerves.
You are more at risk if:
You are overweight
– pregnancy period
Doing work or hobbies that means you repeatedly bend your wrist or fist forcefully, such as using vibrating tools
You have another disease, such as arthritis or diabetes
You have a parent, brother, or sister with carpal tunnel syndrome