Skin cancer is a serious disease because if left undetected and untreated, it can quickly metastasize and reach other organs..
According to the report, skin cancer does not always appear on sun-exposed sites or on the hands, legs or back. It can appear on the palms of your hands, the soles of your hands, or even your nails. In the nails, this can appear as a lump under or around the nail or a pigmented strip under the nail..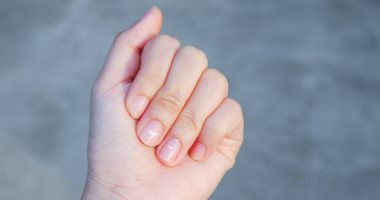 The American Academy of Dermatology published (AAD) A caveat that we should all check the body periodically for signs of skin cancer, and caution that many people may only consider checking their skin but be reminded that it is important to check nails as well. Although rare, skin cancer can develop, including This includes melanoma, the most deadly type of skin cancer under and around the fingernails and toenails.
Melanoma that affects the nails is just like the one that affects the skin, and when caught early, it is highly treatable While anyone can get skin cancer on their nails, it is more common in the elderly, a personal or family history of skin cancer or a previous injury may be Fingernails are also a risk factor.
Melanomas are caused by too much UV radiation, according to Cancer Research UK. Artificial light sources such as sunbeds, tanning machines, etc. may be the cause.
How to check your nails for skin cancer:


Dark line: It appears as a dark line like a brown or black band in the nail, often on the thumb or big toe
Dark skin next to your nails: When the skin around your nails becomes darker, it can be a sign of advanced melanoma.
Raising the nails off your fingers or toes: The nail begins to separate from its bed The free white edge at the top of your nail will begin to appear longer as the nail is lifted.
A bump or nodule under your nails: You may also see a range of colors on your nails that can be wide and irregular or dark and narrow. Left neglected or undiagnosed, melanoma can spread and touch vital organs.