Tensions have escalated in the town of Favara, in the Agrigento province in western Sicily, Italy, following two arson incidents against municipal buildings. The Italian agency "AKI" indicated that on Saturday evening, a plastic bottle containing a flammable liquid had been thrown at the door of the town hall, but the rain prevented a fire, but the fire caused the entrance door to the municipality.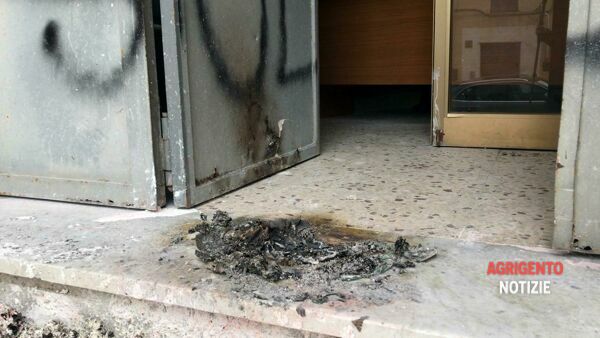 Fire in Italy
In this regard, Mayor of Favara Anna Alba wrote on her Facebook page: "St. Lucia's Day is a holiday that includes the whole of our society, but unfortunately it lost its flavor as a result of the contemptible gesture we were subjected to last night."
"There was a pervasive feeling of bitterness and anxiety, and as the mayor, woman and mother, hitting the town hall harms and affects the entire Favara community," she added.
The warning against the city council was not the only matter. Rather, the phrase "I want money" was written on the door of the municipality's tax office, where unknown persons set another fire, as evidenced by the ash and plastic remains on the sidewalk, which gendarmes (Carabinieri) are investigating in both scenes.