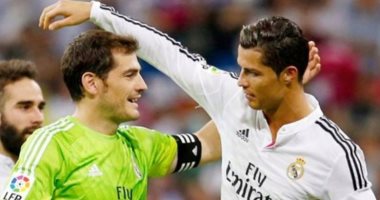 The Portuguese star, Manchester United striker, Cristiano Ronaldo, topped the list of the most participating players in the history of the Champions League, after he was at the head of the Man United squad against the Swiss Young Boys, where the Don scored his first appearance in the Red Devils shirt in the Champions League after returning to him during the transfer period. The last summer coming from Italian Juventus.
Ronaldo is participating in his 177th match in the Champions League, equaling the record held by former Spanish goalkeeper Iker Casillas, as the most participation in the history of the competition.
Madeira's rocket is participating in his 53rd match for United in the Champions League, and previously played 101 games with Real Madrid in addition to Juventus, with 23 games.
Ronaldo is the all-time top scorer in the Champions League with 134 goals in 176 matches he played in the competition before tonight's match.
The list of the most participating players in the history of the Champions League is as follows:
Cristiano Ronaldo – 177 games
Iker Casillas – 177 games
Xavi Hernandez – 151 games
Lionel Messi – 149 games
Raul Gonzalez – 142 games
Ryan Giggs – 141 games
Andres Iniesta – 130 games
Karim Benzema – 130 games
Sergio Ramos – 129 games
Clarence Seedorf – 125 games