American model and actress Dakota Johnson is one of the Hollywood stars who knew their way to fame early, after entering the world of acting at the age of ten, and over her years her style has witnessed a great development in terms of choosing fashion, which made her one of the fashion icons in the world.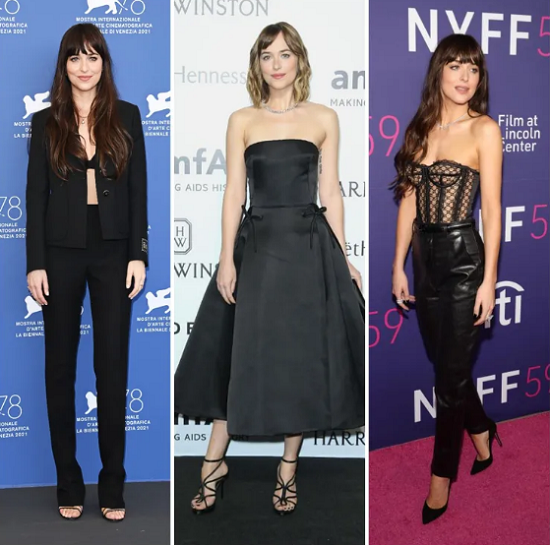 Dakota Johnson's best looks in black
It is clear from her multiple appearances on the red carpet that she loves the black color, which she is able to present in a kind of simplicity without giving up her elegance in any way, which makes her influence her followers greatly.
In this report, we monitor the most prominent looks of Dakota Johnson in black on the red carpet, to be a source of inspiration for others, according to the PINKVILLA report.
Dakota recently grabbed the attention at the New York City premiere of her new movie The Lost Daughter, where she wore a signature Gucci ensemble consisting of a sheer corset top (subtly embroidered with the Gucci logo) with black leather pants, and paired her bold outfit with Gianvito Rossi heels. And Cartier jewelry, and relied on bronze makeup, and wavy hair.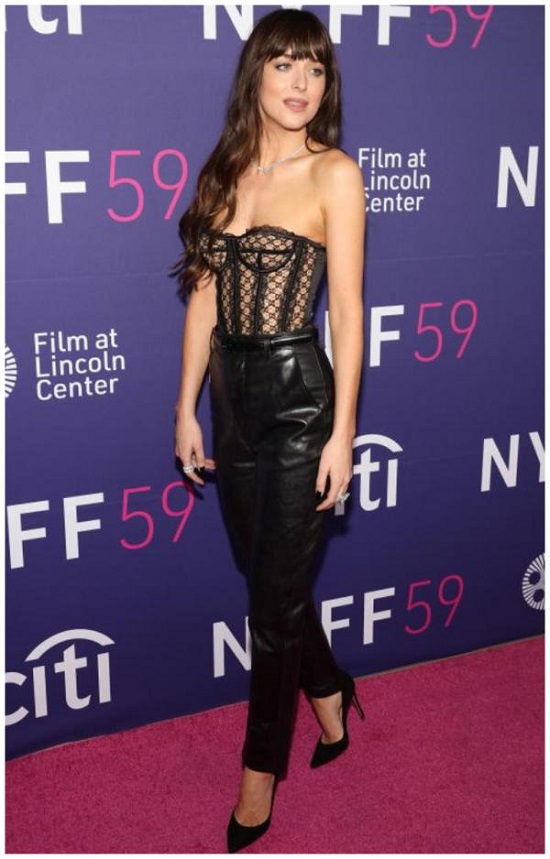 Dakota Johnson in the set of Gucci
During the premiere of photography at the Venice Film Festival, Dakota chose a practical black suit, but she wore it without a shirt and was content with a black bra, and completed her look with high-heeled shoes and a gold necklace..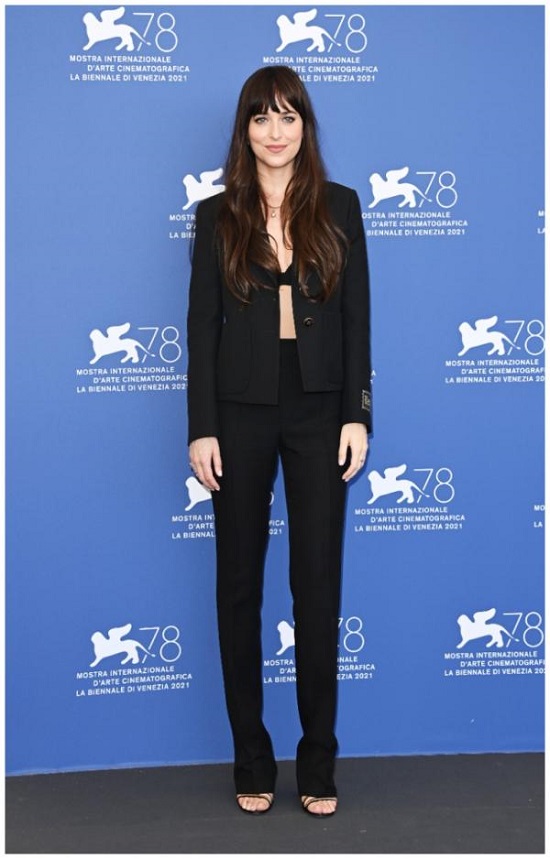 Dakota Johnson in a black suit
Dakota looked like a princess in a black Dior strapless dress with a wonderful design, as he relied on layers of tulle that formed a large skirt, tied her hair in a messy bun and showed her delicate diamond necklace, and she was also wearing an elegant ring of sapphire, while she relied on thin makeup and was content With bold lips only.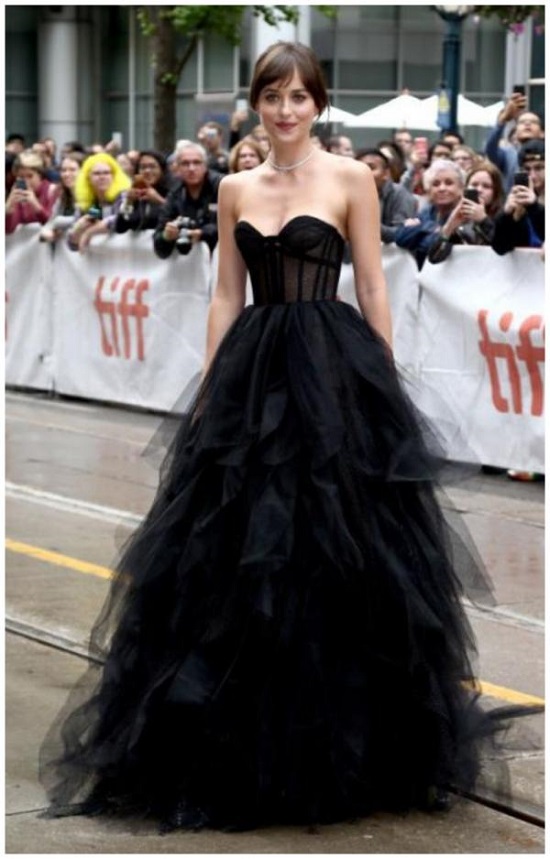 Dakota Johnson in a Dior dress
At the amfAR Gala, Dakota wore a simple black satin midi dress from Dior, which she paired with high-heeled shoes and a small clutch bag from Roger Vivier.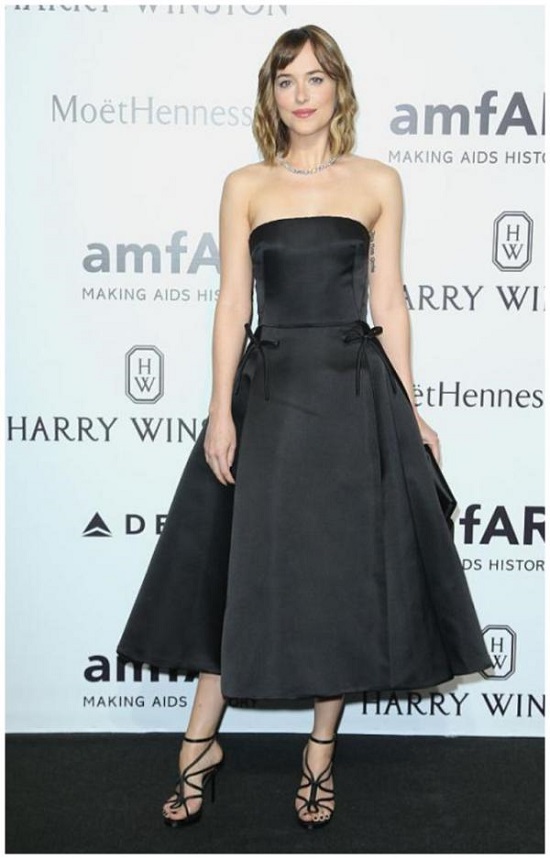 Dakota Johnson in a black satin dress
During movie promotions The Fifty Shades of GrayShe appeared in a short black dress in The Tonight ShowVersace's simple dress looked remarkably elegant, as well as high-heeled shoes.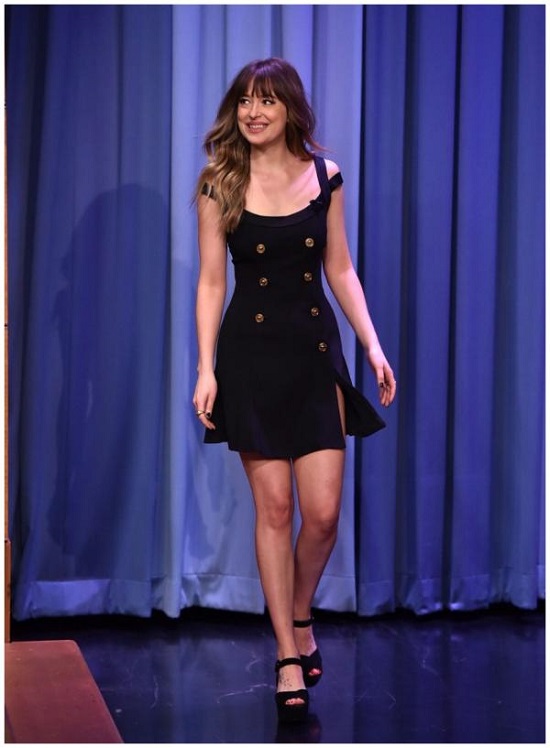 Dakota Johnson in a Versace mini dress