International superstar Beyoncé celebrated her fortieth birthday a few days ago, and Beyoncé is one of the world's singing icons, who has helped many to be themselves and feel good about who they are, which is one reason among the many reasons for her success. The stage set her apart from her peers, and helped her gain an audience of millions around the world.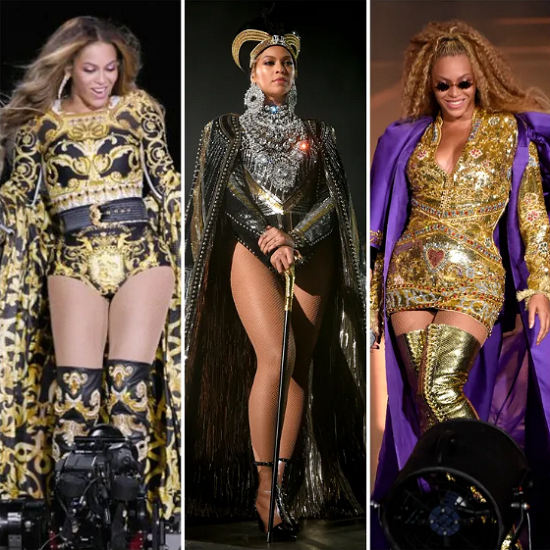 Beyonce's best looks on stage
Beyoncé relies in choosing her outfits on the bold and distinguished appearance, especially in her outfits on stage, and in this report we publish the best views of Beyoncé on stage over the past years, which enjoyed charm and daring, according to a report published on the "pinkvilla" website. ".
Beyonce's best looks on stage
Beyoncé looked like an energetic queen in this special collection, which consisted of a jacket and a black suit made of hologram-print fabric. With a head inspired by gold and black pharaonic clothes decorated with elegant decorations, Beyoncé also chose luxurious accessories and jewelry studded with shiny stones, a golden headdress and a wand in her hands, thus appearing as the queen who runs the world.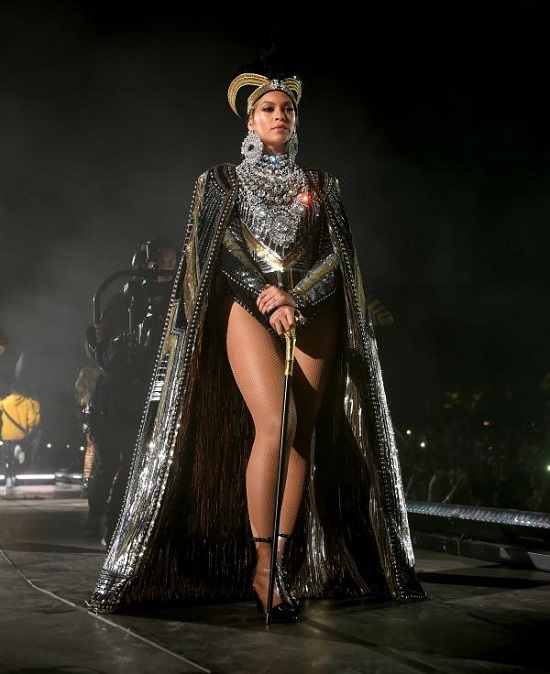 Beyoncé on stage like a queen
The 28-time Grammy Award-winning star made a statement when she wore a short gold royal dress along with a purple silk gown. .
Beyoncé on stage in a distinctive gold dress
At her party in New Jersey with her husband Jay-Z, Beyoncé wore a white jumpsuit designed by the French fashion house Balmain, which was distinguished by shiny and studded pearls, giving her a delicate look. She also relied on wearing white thigh-high shoes.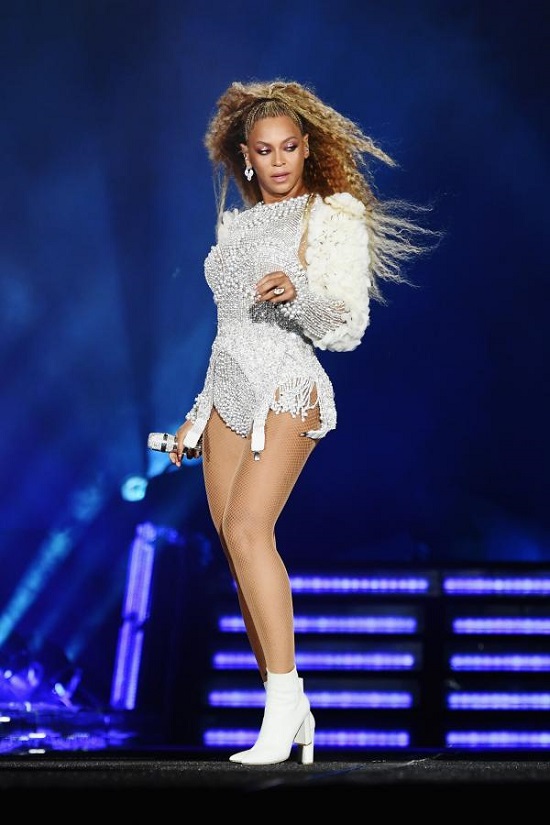 Beyoncé in a chic white ensemble
At one of her hit parties, Beyoncé wore an elegant Versace ensemble, a black and gold ornate printed jumpsuit and loose-fitting hoodie with a pair of thigh-high black leather boots.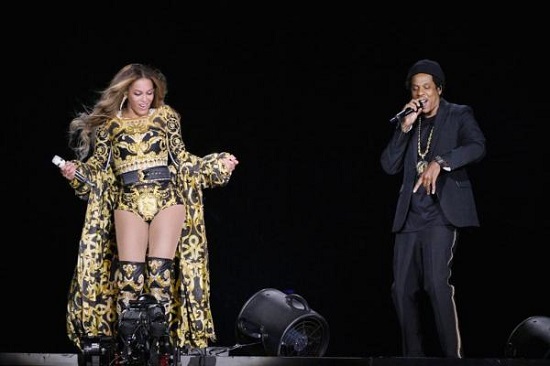 Beyoncé on stage in an elegant Versace collection
Beyoncé once again from French Balmain wore a two-piece set that included ancient Egyptian hieroglyphs, designed with sleeves with black and white feather detailing that added to her appeal, as well as matching shorts.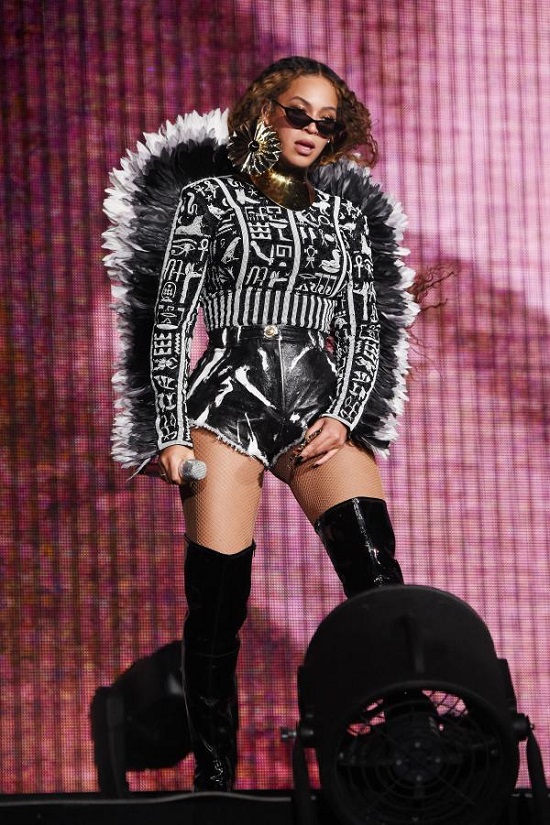 Beyoncé on stage at the French Balmain group
One of her most beautiful looks, Queen Bay's multicolor floral collection by British designer Mary Katrantzou, was one of her most beautiful looks, especially with the distinctive accessories chosen by international superstar Beyoncé.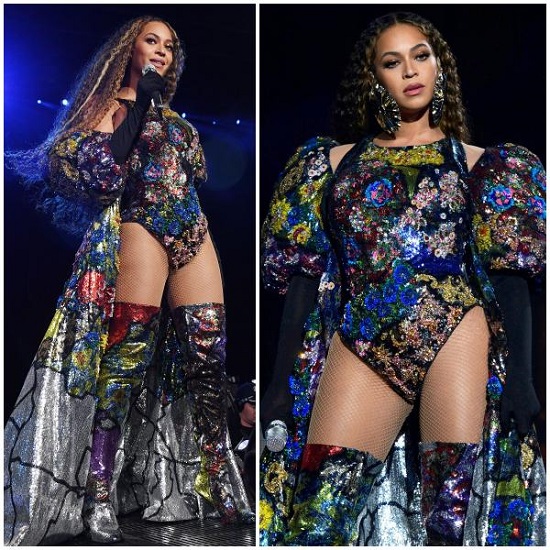 Beyoncé in a floral ensemble