"He builds castles in the sand." Many people repeat this proverb as a symbol of those who make a great effort in vain. However, the young man of his twenties, Abanoub Ghali, succeeded in building castles, temples and artistic scenes using sand and water, at the lowest costs compared to sculptures of other types.
Abanob Ghali said in his speech to "The Seventh Day": "My interest in sculpture helped me research the type of materials used in all types of sculpture. The most important thing encouraged me to specialize in field sculpture, andThe idea of ​​sand sculpting was a coincidence, and then I loved it very much and began to develop it and started making statues of a limited size, and after a while I started making statues of very large size without worry and indeed the result was very satisfactory." He added: I was able to turn this coincidence into a profitable project and a main source of income for me. .
He added, "Sand sculpting is one of the easiest ways, as it is very easy due to the softness of sand and does not contain any components more than sand and water, but it is considered It is easy and abstained due to the difficulty of controlling the material "sand", especially when wind or rain occurs at this time. Our Lord will compensate for the statue due to his being affected by all these factors, but it is easy to treat it again and in the end it is given an attractive texture and shape due to the softness of the sand."
The working hours that the statue takes vary. Abanob said: The time of the statue is not linked to hours or days, but is related to the weather. It is possible to complete the statue in three days or more, it all depends on the weather. On the other hand Statues can last a whole year, and if the statue is restored and repaired, it can live for years.
As for the most prominent sand sculptures that he made, about them, Abanob said: I made the two gates of the Temple of Abu Simbel and the Temple of Hatshepsut and the Horrors Company Ltd.. and Mickey Mouse.. and a pyramid inside which was a painting of Anubis bringing the mummy of the deceased, And a cartoon of Masha and the Bear.
Regarding the support for Abanoub's life, he said: "My family is the first supporter of me and they always support me. The most important thing that helped me complete is the people's welcome of the idea and the astonishment of foreigners when they see them and their presence during the days of sculpture and their reaction, they were always surprised by the sand and water only.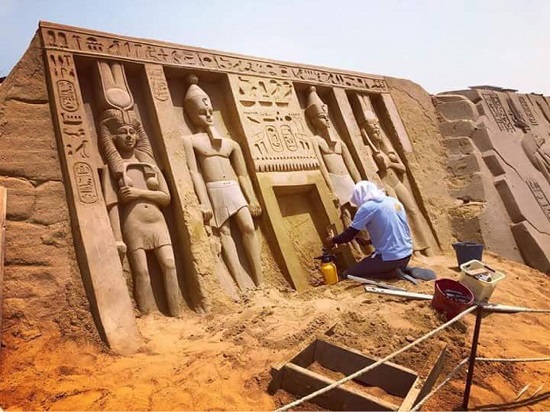 Abanoub Ghali sculpts on sand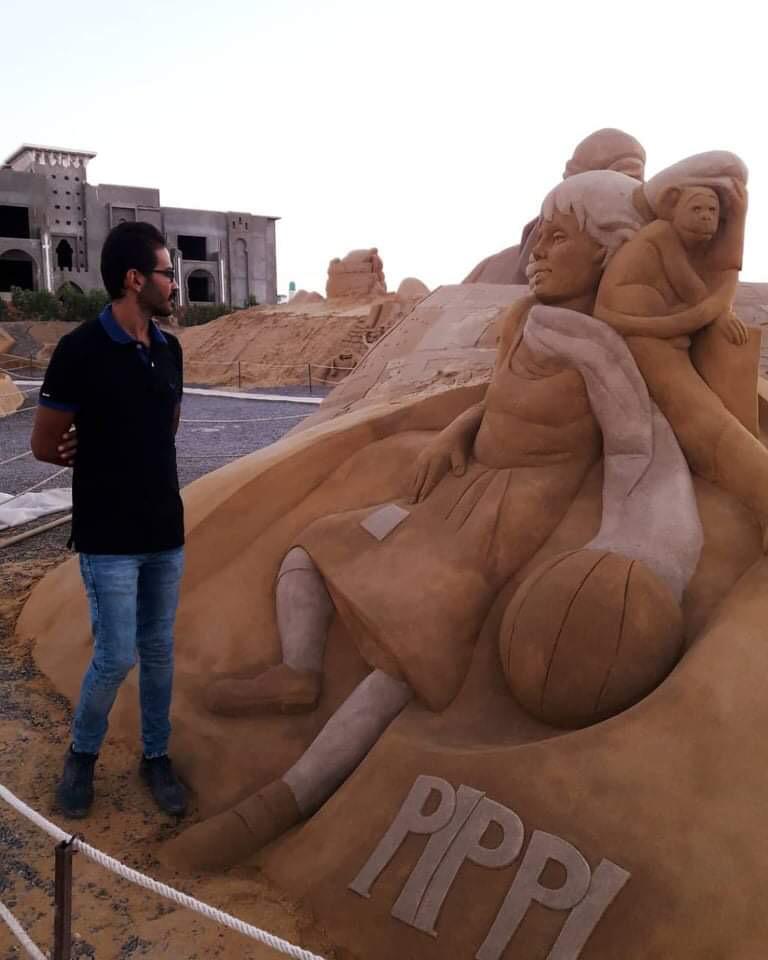 Abanoub sand sculpts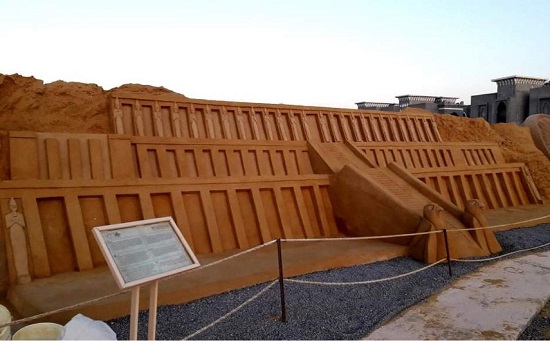 pharaonic gates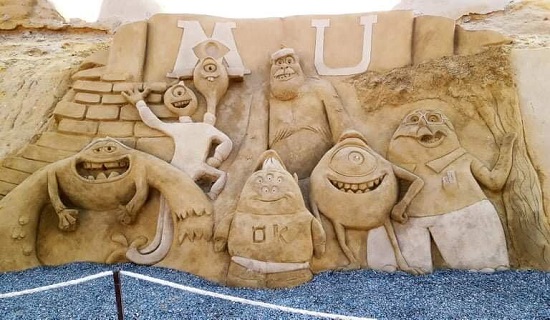 Sand Horrors Company Characters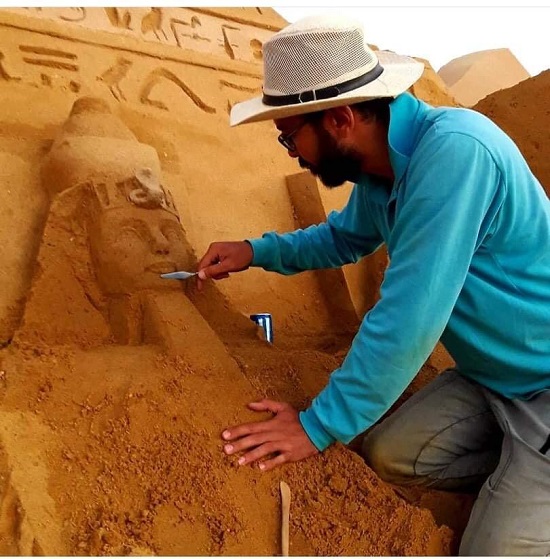 Pharaonic characters in the sand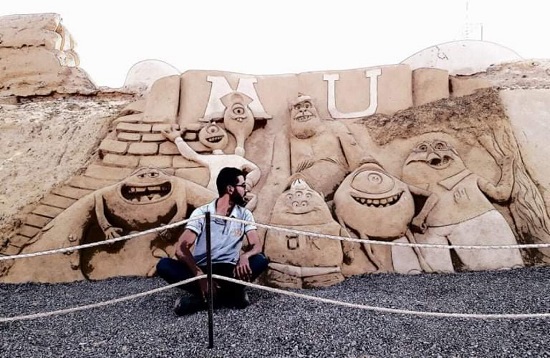 Monsters Inc