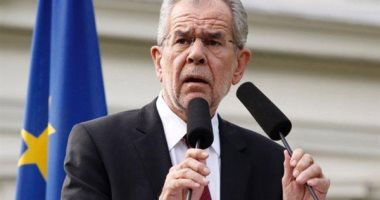 Austrian Vice Chancellor Werner Kugler confirmed that the government is intensifying relief efforts for refugees on the Greek island of Lesbos; Especially with the onset of winter and festive season, but she is content with helping on site and refuses to receive them in Austria.
In a statement today, Tuesday, Kugler said that the Green Party (which it represents) supports receiving at least 100 families from refugee camps on the crowded Greek island of Lesbos. Especially after the burning of the main Moria camp, explaining that the partner in the government coalition, the People's Party, is adopting strict policies and refusing to accept refugees from the camps on the Turkish-Greek borders..
He added that there are more voices in Austria in favor of accepting refugees.
It is noteworthy that the President of Austria Alexander van der Beilen and the Archbishop of Austria, Cardinal Christoph Schönbrunn, asked the Austrian Chancellor, Sebastian Kurz, to stop refusing to accept refugees and to agree to receive a number of them on the occasion of Christmas .