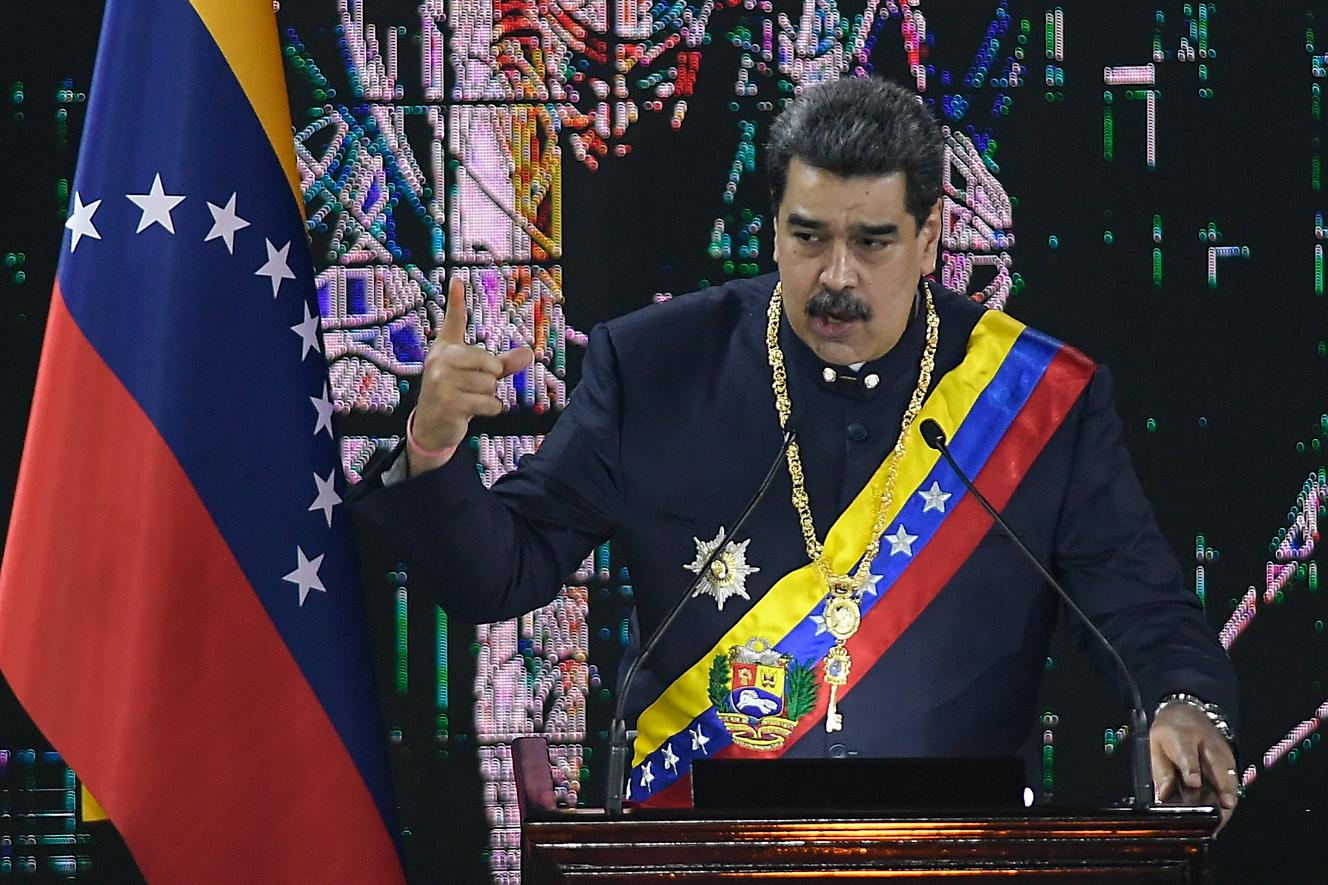 Anxious to isolate Russia internationally, Washington is playing the card of rapprochement with Venezuela, without letting go of its faithful Colombian ally. The government of Nicolas Maduro accepts him, the outstretched hand without letting go of his Russian ally.
On Friday March 11, Venezuelan Vice President Delcy Rodriguez confirmed that her country was fully prepared "to establish respectful relations and resume dialogue with the United States government, without conditions or coercion, with respect for sovereignty". Mme Rodriguez was speaking at a forum in Turkey where she had met Russian Foreign Minister Sergei Lavrov the day before.
Read also
Article reserved for our subscribers

War in Ukraine: the United States and Venezuela begin a rapprochement over oil
This meeting aimed to reassure Moscow, after the arrival in Caracas, on March 5, of a discreet American delegation in Caracas which met Nicolas Maduro. The meeting was confirmed by both parties. Three days later, two detainees of American nationality imprisoned in Venezuela were released. And the Venezuelan president said he was ready to resume dialogue with his opposition.
The United States and Venezuela, which have maintained difficult relations since Hugo Chavez came to power in 1999, broke off all diplomatic relations in 2019, when Washington recognized opponent Juan Guaido as the only legitimate president of Venezuela. The United States has since multiplied sanctions in an attempt to force Nicolas Maduro to resign. Without success.
Read also
Article reserved for our subscribers

In Venezuela, the opposition coup
The two prisoners released on Tuesday are Gustavo Cardenas, a former executive of Citgo, the United States subsidiary of the Venezuelan oil company, convicted of corruption, and Jorge Fernandez, a citizen detained in possession of a drone and accused of terrorism. Five former colleagues of Mr. Cardenas are still behind bars.
Critics of the Republican camp
The possibility of lifting the oil sanctions against Venezuela, decreed in 2019, is now fueling speculation. The White House says the subject is not on the agenda. Asked by reporters on Thursday, presidential spokeswoman Jen Psaki responded with advice to reporters: "At this time of great international news, I would not focus much energy on the prospect of oil imports from Venezuela. » The country now produces some 800,000 barrels, compared to 3.2 million twenty years ago.
Also listen War in Ukraine: the battle for gas and oil
In an interview given on Friday to Actualidad Radio, a Spanish-language radio, from the state of Florida, Joe Biden's adviser for Latin America, Juan Gonzalez, argued that oil was not at the heart of the discussion that he had with Mr. Maduro. Washington's priority, explained the senior US official, is to obtain the release of American citizens and political prisoners incarcerated in Venezuela and to promote the resumption of dialogue between the government of Mr. Maduro and the opposition to resolve the crisis. politics in Venezuela, because "Sanctions are not going to change the status quo in Venezuela."
You have 32.31% of this article left to read. The following is for subscribers only.