The family of English football legend David Beckham was keen to celebrate the birthday of their little one, Romeo Beckham, who turned 19 today, as his mother, international fashion designer Victoria Beckham, published a picture of the celebrations through her personal account on Twitter.
Victoria Beckham appeared in the photo, next to her son and husband, international star David Beckham, to send a message of congratulations to her 19-year-old son, saying, "Happy Birthday, Romeo, I can't believe that you have completed 19 years, we all love you."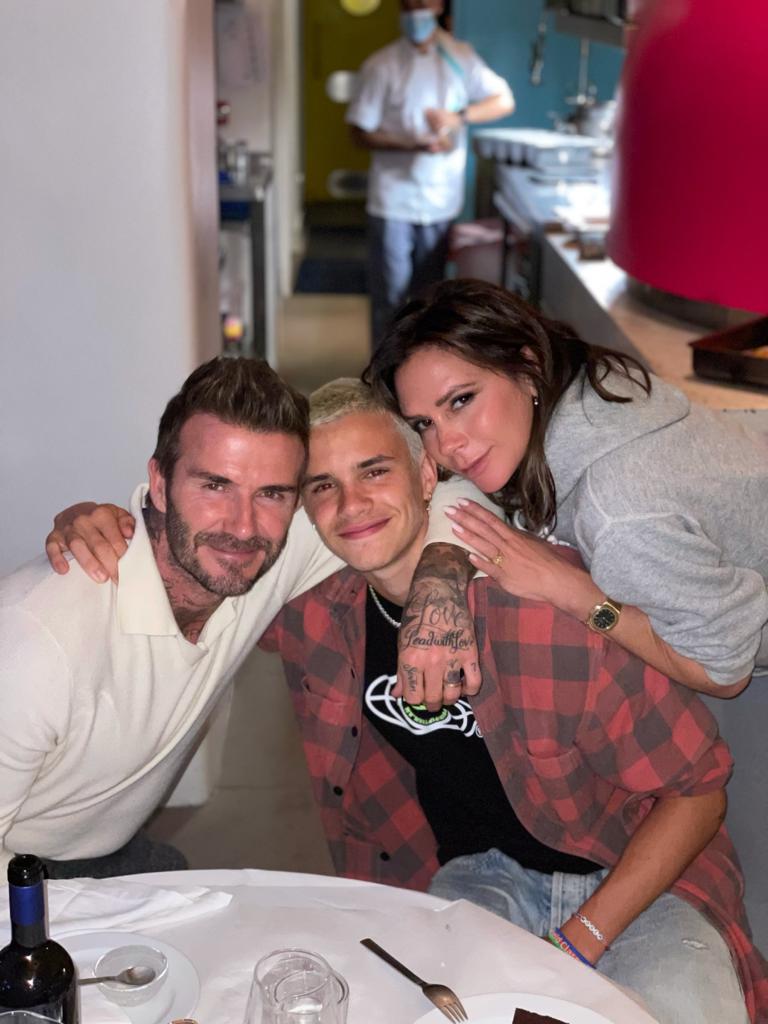 Beckham family
And the English football legend, David Beckham, recently celebrated the 25th anniversary of his wonderful goal, which he scored from the middle of the field during one of the matches for his team, Manchester United, against Wimbledon, at Selhurst Park.
And Beckham posted on his account on the "Instagram" website, a video of the moment he scored and celebrated the goal, and commented on it: "After 25 years I still can't believe that this is where it all began, the moment the ball hit the back of the net, My life changed forever."
Happy birthday Romeo! Can't believe you are 19 today!! 🥳🎈💕We all love you so so much xxx pic.twitter.com/mTp4rEjELM

— Victoria Beckham (@victoriabeckham) September 1, 2021
And the former English star David Beckham, the legend of Manchester United, scored one of the most beautiful goals in the history of the English Premier League, with a sudden shot from the middle of the field to surprise everyone.
The match was between Manchester United and Wimbledon, in the first round of the English Premier League season 1996-1997, specifically on August 17 96, and after United remained 2-0 ahead until the 90th minute, Beckham scored his historic goal, with a long-range shot, from the border of the line Midfield, to be one of his most beautiful goals, and one of the most beautiful goals in the Premier League.