Pregnancy is one of the difficult periods that women go through, so proper nutrition plays a major role in maintaining the health of the mother and her fetus during this difficult stage. Express.
Experts recommended eating kiwi during pregnancy, because it is rich in vitamins and minerals, such as vitamin C , A , E , K It is rich in vitamins such as folic acid, potassium, iron, copper, magnesium, phosphorous and choline.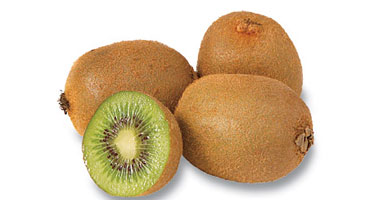 Among the most prominent benefits of kiwi during pregnancy:

1. Rich in folic acid

A pregnant woman needs about 400 mg to 800 mg of folic acid in her diet, because it is necessary for the healthy growth of the fetus, especially in the first months of pregnancy. Eat at least one kiwi fruit daily.
2. Maintain the health of the heart and blood vessels

Eating 2 to 3 kiwi fruits daily helps lower lipid levels and manage blood thinning, which contributes to maintaining a healthy cardiovascular system..
Kiwi fruit also contains a high percentage of potassium, which is effective in lowering blood pressure and preventing sudden heart attacks, and kiwi fruit juice has been shown to be as effective as aspirin tablets in terms of protecting the heart..
3. Maintain bone strength

Kiwi fruit is rich in vitamins K Beneficial for building strong bones, it also speeds up the healing process of the body and reduces blood clotting as well, and during pregnancy adequate amount of vitamin K is needed, as the body loses a lot of blood during childbirth, excessive blood loss is very dangerous.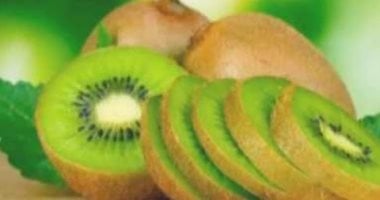 4. Protection against radical damage

Besides vitamins and minerals, kiwi fruit is also rich in antioxidants, which contribute to reduced cell damage due to oxidative stress.
5. Helps the growth of connective tissue

The vitamin C in kiwi fruits is able to strengthen immunity and produce an elastic substance such as collagen that is responsible for the formation of connective tissues in the body, which will provide essential nutrients for the growth of connective tissues in the developing child's body..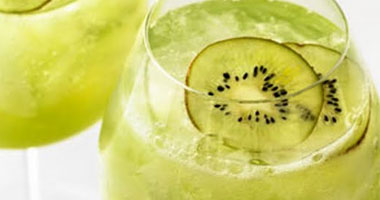 6. Reduce the risk of stretch marks

There are some studies that prove that consuming kiwi fruit regularly will be able to reduce the risk of stretch marks during childbirth, as it stimulates the formation of collagen responsible for skin elasticity, thus reducing the risk of developing stretch marks.