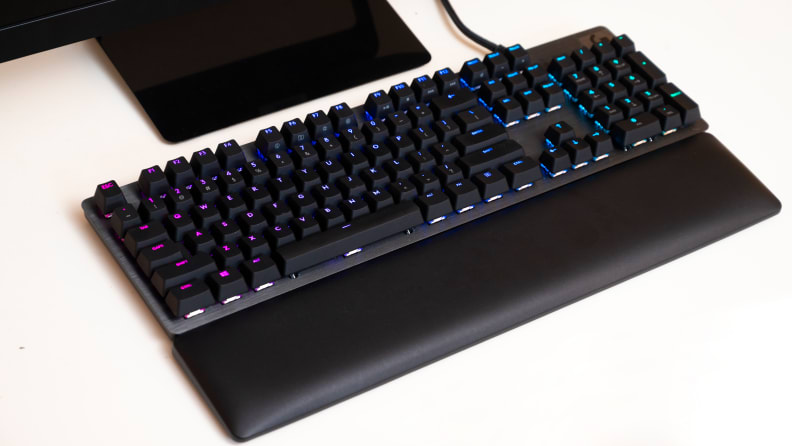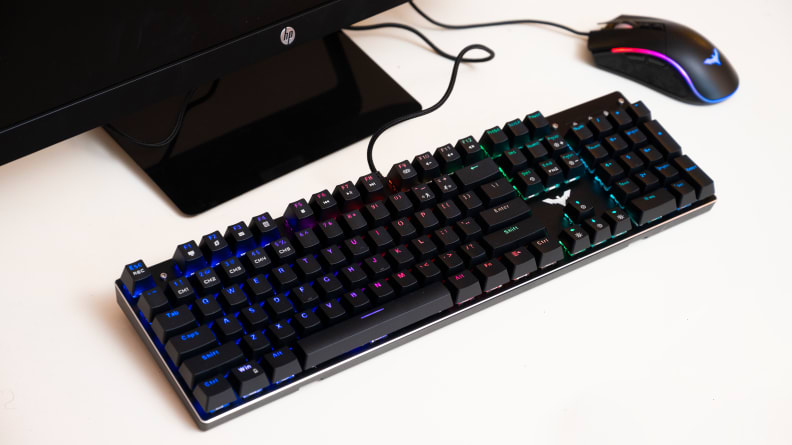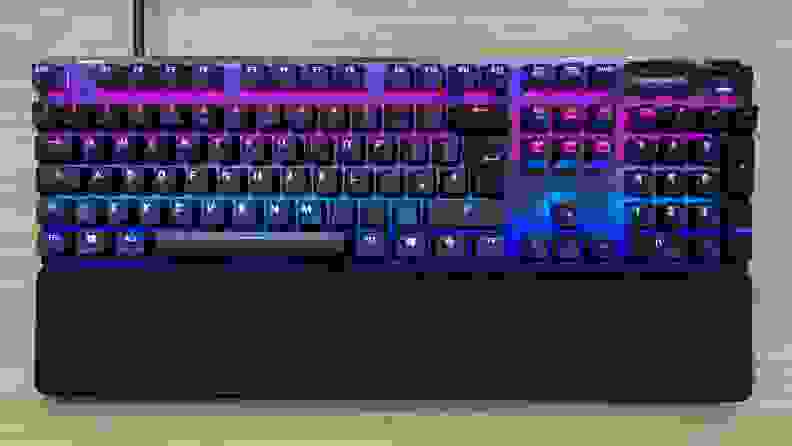 How We Tested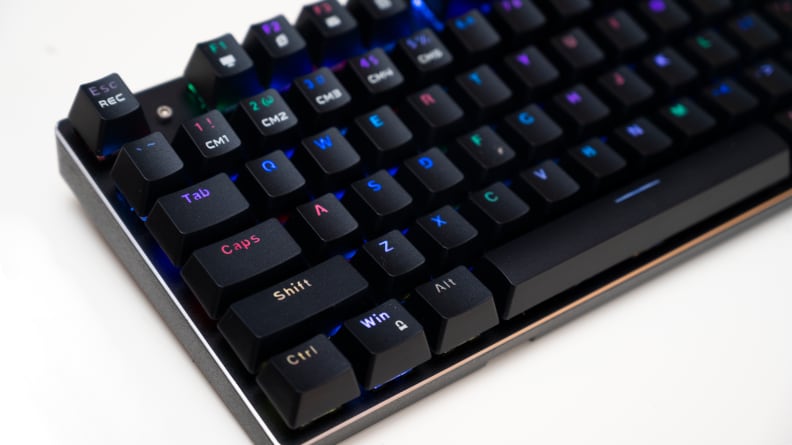 The Tester
I'm Richard Baguley and I've been testing and breaking technology for over 20 years. In that time, I have tested everything from automatic coffee makers to wearable computers. Until 2012, I was the VP of Editorial Development at Reviewed, where I created the testing protocols that are still used for products such as TVs, dishwashers, coffee makers, and refrigerators.
The Tests
For testing, I used each keyboard in my daily work for several days, making sure that I got familiar with the different feel of each of the keyboards and switch types. As well as writing thousands of words of deathless prose, I played games on each keyboard, edited video, and used any special features that they offer such as macros, keyboard mapping, etc. I also looked at any software that came with the keyboard that you use to adjust the lighting, configure different keyboard layouts, etc. I gave each keyboard an equal amount of time and consulted with other writers, users, and reviewers for extra feedback.
What is a Mechanical Keyboard?
Mechanical keyboards use a physical switch, a mechanism inside the key that detects when you press the key down by connecting two pieces of wire. There are many different typesof switches that require different amounts of force to press. This differs from the membrane keyboards used on laptops, where the key presses down on a small bubble of plastic that closes a circuit. The advantage of a membrane keyboard is that they are cheap to make and doesn't require much space, which is great for a laptop. The downside is it feels like typing on wet cardboard. You squelch the key down rather than get a satisfying click.
What is a 100%, 60%, or 40% Keyboard?
These numbers refer to the size of the keyboard. A 100% keyboard, such as the ones that we tested for this article, includes the main keyboard, direction keys, and a numeric keypad. 60% keyboards lose the numeric keypad while 40% ones lose the direction keys. The upside of this is that they are smaller, so they require less desk space and are easier to carry. The downside is that you need to use key combinations (such as Ctrl-W) to access the missing controls. We'll test out these keyboards in a future update.
Types of Switches
Lots. Most manufacturers refer to the switches that their keyboards use by a color, which is based on the different switch types offered by Cherry, whose MX switches are used in many of the keyboards we tested. Each color has a different feel:
Red: Requires little force to press down, so you can press the key fast and often.
Blue: Requires more force to press down, with an audible click as the switch is triggered.
Brown: Similar to the blue, but without the audible click.
Black: The original mechanical keyboard switch design, requires medium force and is silent.
Silver: Requires little force and has short travel (the distance that you have to press the key down).
Not all mechanical keyboards use Cherry MX switches, but most use a similar color scheme to indicate the feel of the switches they use.
Which one works for you depends on what type of typist you are. If you like to hammer the keys (and miss the clack-clack-clack noise of a typewriter), try the blue. If you like to hammer the keyboard but have to share an office with others, the browns are similar but without the noise. The reds and blacks are great for gaming, as the low force means you can press the same keys often without straining your fingers, which is great for strafing, jumping, and other such gaming-related activities.
Cherry and others also produce variants on these switches, including ones with RGB LEDs and ones with extra padding to be even quieter.
Why All the LEDs?
Keyboards with LED lights that glow different colors started out as a way to find the keys in a dark room. If they have a light behind them, it's easier to see which key is which. There now seems to be a race to see who can produce the brightest and most garish colors. Is that a good thing? It depends. Backlights on a keyboard can be useful for helping non-touch-typers find their way around, but having a keyboard that pulses different colors in time with your soundtrack won't make you a better (or faster) typist.
Ergonomic Keyboards
Ergonomic keyboards are ones that are more specially designed to be comfortable to use. It's a loosely defined term, but it generally refers to keyboards that have a modified design from the standard, such as placing the keys at an angle or on a tilt or splitting the keyboard into two parts that can be moved independently. Again, we will test these keyboards in an upcoming article.
---
Other Mechanical Keyboards We Tested
More Articles You Might Enjoy
Checking our work.
We use standardized and scientific testing methods to scrutinize every product and provide you with objectively accurate results. If you've found different results in your own research, email us and we'll compare notes. If it looks substantial, we'll gladly re-test a product to try and reproduce these results. After all, peer reviews are a critical part of any scientific process.