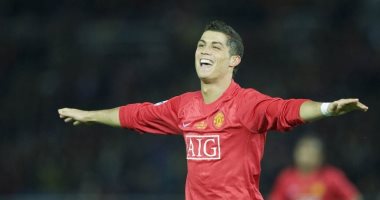 According to press reports, Cristiano Ronaldo, returning to Manchester United, managed to change the map of selling shirts this season in the English Premier League, as it is among the strong deals for major clubs during the summer of 2021..
And the British newspaper "Daily Mail" published a report on the best-selling shirts in the English Premier League and said that Ronaldo swept sales this summer, noting that searches for Cristiano's shirt increased by 600% compared to the situation last season with Juventus..
And the Cristiano Ronaldo deal was the lion's share of attention, after he returned to his old team, Manchester United, from Juventus, Italy.
The newspaper pointed out that Ronaldo was credited with making the Manchester United shirt sales the highest, after the shirt was in fourth place last season".
The Arsenal shirt, which was the best-selling last season, fell in fourth place this season due to the great crises experienced by the team, especially as it occupies the last place in the league after 3 rounds during which it did not score any points and did not score goals..
The newspaper arranged the best-selling shirts from the first to the tenth, and Manchester United had the lion's share with 4 players compared to 2 from Liverpool, the same from Manchester City and one player from Chelsea and Tottenham, in the absence of Arsenal this season..
Ronaldo first and Salah sixth

Ronaldo came in first place, followed by Jack Grealish's shirt, the new delegation to Manchester City, then Portugal's Bruno Fernandes, United's player, and his shirt in third place..
While in fourth place came newcomer Romelu Lukaku, who came to Chelsea from Inter Milan, and is the only player in the Blues to enter the list of best-selling shirts..
In fifth place, Manchester United midfielder Paul Pogba's shirt came in sixth and seventh places, the Liverpool duo, Egyptian Mohamed Salah and Dutchman Virgil van Dijk..
While in eighth place, the shirt of Tottenham star Harry Kane, despite the crises he experienced this summer and his request to leave the team, but the fans are still loyal to the player and accepted to buy his shirt.
As for the ninth place, the Belgian Kevin De Bruyne, the Manchester City star, and finally came in the tenth place, Jadon Chancho, the newcomer to United from Borussia Dortmund, a deal on which his fans attach great hopes to provide a strong addition to the team..