Clothing fashion trends differ from one season to another, different designs and colors may appear from last year, or old designs may return again to prevail in the market, so many people follow the latest fashion trends to choose what suits them of designs and colors, and for this we review in the report, the latest trends of designs Clothes for Fall 2021, according to the magazine's website.glamormagazine".
The latest trends in clothing designs for fall 2021

Long robe

Long and layered dresses are one of the latest trends in clothing designs for fall 2021, and can be worn during the day or night, and some fashion houses have introduced these designs, perhaps the most famous of which is the famous brand, "Chanel".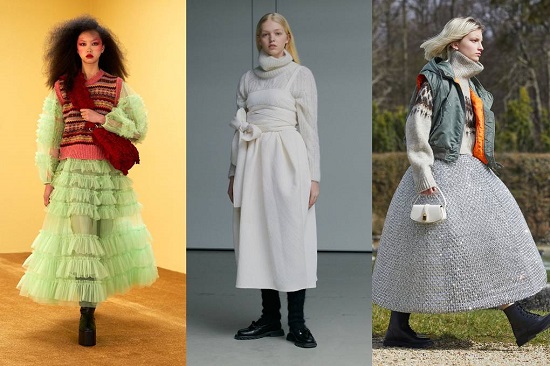 dress
Knitwear

Knitted garments are one of the latest trends in the fall season, which is characterized by helping to feel comfortable when wearing them, and is suitable for the fall season.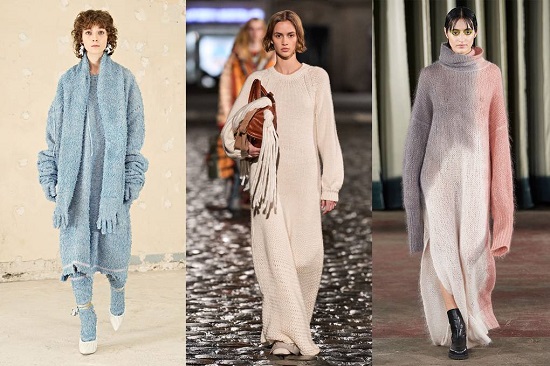 Knitwear
embroidered clothes

This year, various fashion houses such as the Louis Vuitton brand introduced the latest trends in clothing and accessories for fall 2021, which include embroidered belts, glowing and shimmering embroidered garments.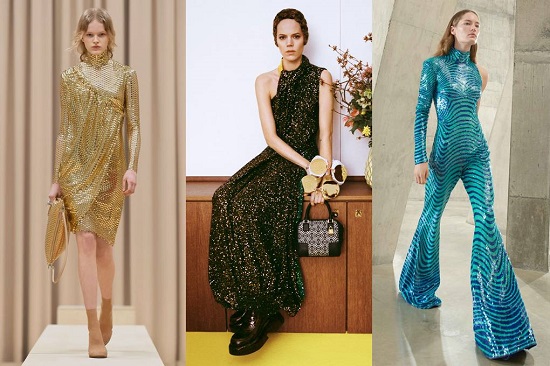 shiny clothes
light colors

Light colors are dominant in fall 2021 fashion, such as yellow and pink, with a matching bag and shoes of the same colors.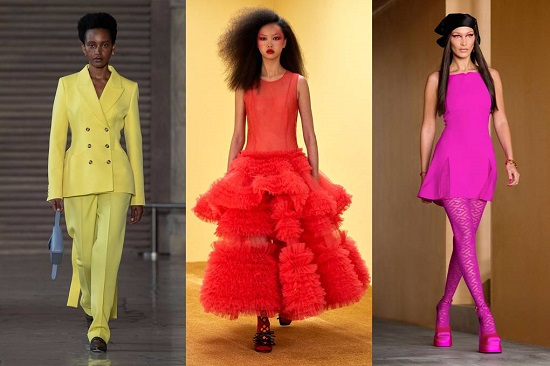 light colors
cut clothes

The torn clothes are the fashion of fall 2021, and this may help to preserve the environment from pollution, especially since many people who have torn clothes can wear them this year, instead of getting rid of them.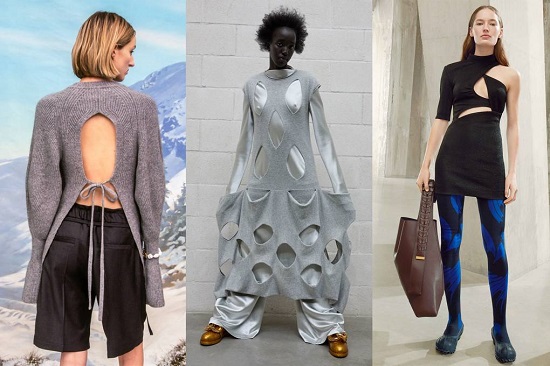 cut clothes
green color

Green is the dominant color in autumn, whether in dresses, pants, or even jackets.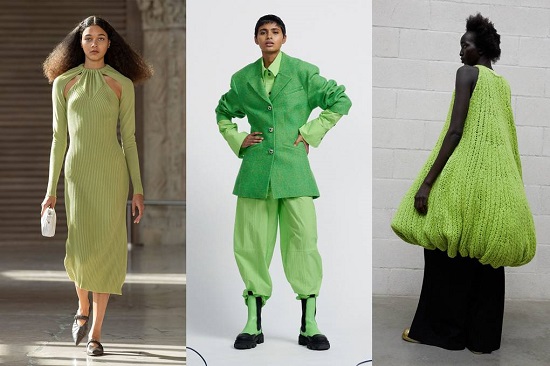 green color
dress shirt

Wearing a white shirt under a black dress or combining it with a black skirt is one of the most prominent clothing trends in the fall 2021 fashion, which can be worn when attending formal occasions, and from the fashion houses that offered such a design, the brand "Dior".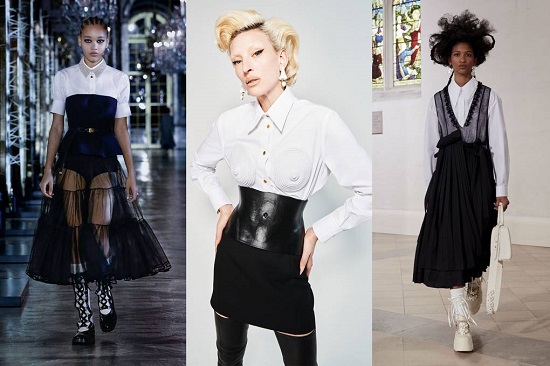 Combine white with black
Puffer jacket

Puffy jackets are one of the trending pieces of clothing in the fall and winter of 2021, which is one of the favorite pieces of clothing for many people.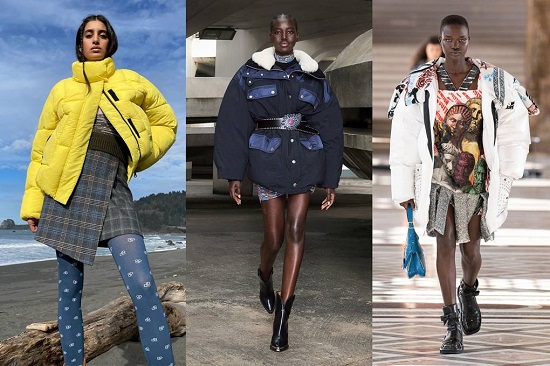 puffer jacket