Business, food and agricultural leaders have asked British Prime Minister Boris Johnson to rule out a no-deal Brexit, saying it would be "catastrophic" for employment, supermarket supply chains and agriculture, according to The Guardian.
The food industry says it is "just crazy" that UK companies don't know what trading conditions are within 12 business days, and Ian Wright, chief executive of the Food and Beverage Association, said the threat of tariffs "was not a trivial thing" and that if you left United Kingdom European Union Without a trade deal on January 1, consumers can expect price increases of between 5% and 15% in the supermarket from mid-January.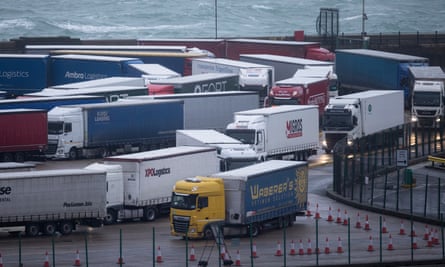 The UK imports about 30% of its food from the European Union, and 85% of food imported from the EU will face tariffs, although the government may choose to delay imposing them through legislation.
In the no-deal scenario, 13,000 commodities would attract import duties, but tariffs are known to be the highest on agri-food – for example, 50% tax on cheese and 45% on wheat flour.
The British Retail Association asked consumers not to "panic to buy" after reports that the government had asked supermarkets to stockpile for Brexit, and an insider said that if this was true it was "an insult" to an industry that kept the country in food supplies during The epidemic.
The auto industry said any deal would not be catastrophic and appealed to the government to remove it from the table. Production plans face a double shock from new controls and controls in the ports that delay the delivery of spare parts, and a 10% tariff that makes exports uncompetitive.
And former Labor leader Ed Miliband accused Johnson of playing "Russian roulette" with people's jobs, saying it was "a shame" that he was considering the possibility of Britain leaving the European Union without an agreement.
Representatives of the British and French ports and the European tunnel said they expect the congestion seen on roads in Kent and the northern Hauts-de-France region to continue over the next three weeks and then decline in January, as many importers plan to cut off deliveries due to the threat of delays in the immediate aftermath of January 1.