The British Royal Palace announced that Princess Beatrice, granddaughter of Queen Elizabeth II, the Queen of Britain, welcomed her first child from her husband, Eduardo Mapelli Mozzi, as the British Princess gave birth to her first daughter, last Saturday, while Buckingham Palace did not announce the news until Monday.
And the official account of the British royal family said, in a statement published on the "Instagram" website, that Princess Beatrice and Eduardo Mapelli Mozzi announced the safe arrival of their daughter, on Saturday, September 18, 2021, at 23.42, at Chelsea and Westminster Hospital, in London, and the child weighs 6 2 pounds and 2 ounces (equivalent to 2.8 kilograms).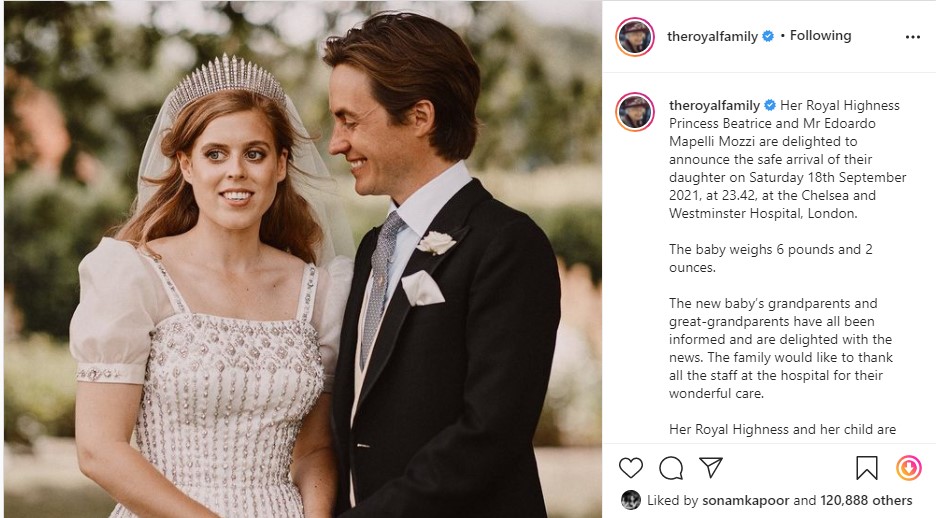 British royal palace statement
The baby, whose name has not yet been revealed, is the second grandchild of Prince Andrew and Sarah Ferguson, and the twelfth grandchild of Queen Elizabeth, after the arrival of Lilbitt, the second child of Prince Harry and Meghan Markle, in the summer.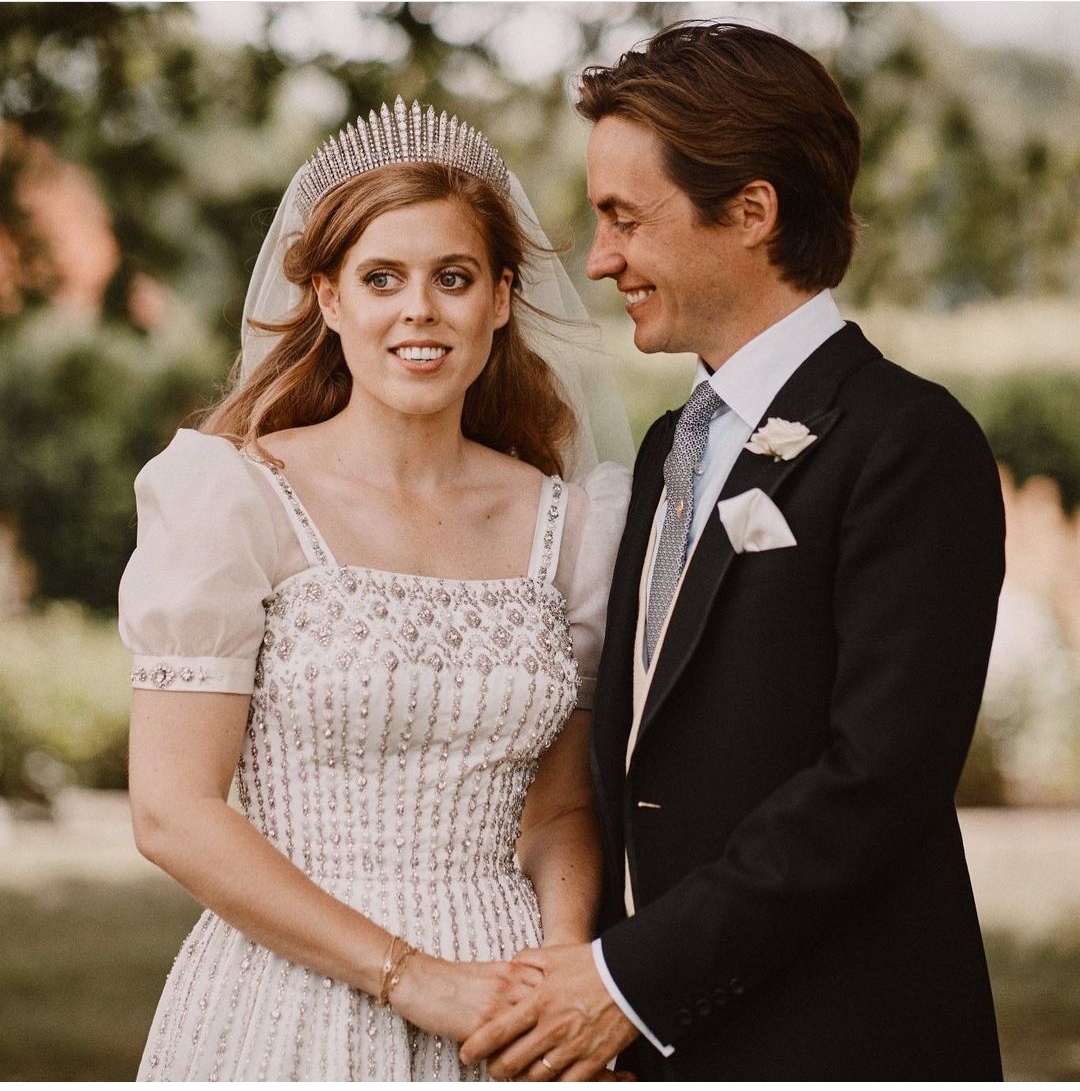 Princess Beatrice and her husband
According to the British newspaper, "Daily Mail", Baby Beatrice is 11th in line to the throne, and although her mother is a princess, she will not receive a royal title, as only the king's descendants through the male lineage are automatically entitled to the title of His Highness. Royal, while the queen can bestow a title on her great-grandson, if she so desires, but it is unlikely that it will be requested.
In a tweet from her official Twitter account, Beatrice said she was delighted to share the news of her daughter's safe arrival, adding: "Thank you to everyone at the hospital for their wonderful care."