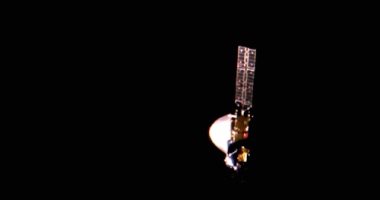 Xinhua reported that the Chinese spacecraft "Chang E-5" landed in the northern region of Inner Mongolia, after it completed its return flight to Earth loaded with the first samples of moon soil since the 1970s. The Chinese national said the returning vehicle landed in Sizhuang, or Durbud, Inner Mongolia, in the early hours of Thursday morning local time.
China launched Chang'e-5 on November 24 and landed a spacecraft on the moon in early December.
The success of the mission will make China only the third country to bring samples from the moon, after the United States and the Soviet Union, who launched the last successful mission 44 years ago to bring samples from the moon, and the mission aimed to collect two kilograms of samples, but the amount collected has not yet been revealed.