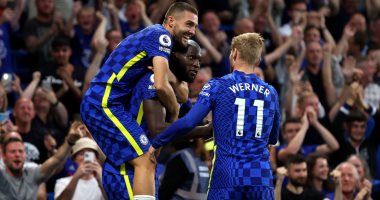 Chelsea FC joined the list of clubs that won the most matches in the history of the English Premier League, "Premier League", after winning an important victory over its guest Aston Villa, 3-0 in the confrontation that took place between them yesterday evening, Saturday, at "Stamford Bridge", as part of competitions Fourth round of the competition.
And the "Opta" network, which specializes in statistics and records, stated that Chelsea achieved its 600th victory in the English Premier League, to join Manchester United (690) as the only two teams to reach this number in the history of the tournament.
The list of clubs with the most matches in Premier League history is as follows:
690 wins – Manchester United
600 wins – Chelsea
598 wins – Arsenal
583 wins – Liverpool
483 wins – Tottenham
Chelsea vs Aston Villa
Belgian star Romelu Lukaku scored the goal for Chelsea in the 15th minute of the match, then Mateo Kovacic added the second in the 49th minute, before Lukaku returned to score the second and third personal goal for the Blues in the last minute of the match.
Chelsea occupies second place in the English Premier League table with 10 points, with a goal difference only from Manchester United, the leader, with the same balance of points, after they swept Newcastle United 4-1 earlier today, while Aston Villa's balance froze at 4 points in the fourteenth place.