A new study revealed that the Dash Diet and exercise help treat high blood pressure, and researchers said, during an American Heart Association conference, that participants were able to reduce blood pressure with a combination of diet, exercise and reduce salt intake, according to what the website mentioned.CNN"American.

The study, which analyzed federal data from 13,000 adults, found that younger men between the ages of 20 and 49 were up to 70% more likely to have uncontrolled high blood pressure than women of the same age.
However the risks shifted when women reached age 70, when women were 29% to 63% more likely to have uncontrolled high blood pressure than men, and a person's blood pressure is considered uncontrolled when they still have high readings despite simultaneous use of three types. of medicines.
The study defined high blood pressure using American Heart Association guidelines as anything over 130 systolic (the highest number) and over 80 diastolic blood pressure (the lowest number).
"Blood pressure control remains a major public health challenge that affects even those being treated for disease," said study author Dr Ayush Vizaria, a postdoctoral research fellow at Rutgers University in the US.
Men between the ages of 20 and 29 were 59% more likely to have uncontrolled hypertension than women of that age.
Men aged 30 to 39 were 70% more likely, and men aged 40 to 49 were 47% more likely to be out of control.
"These findings suggest that women 70 or older and men younger than 50 with high blood pressure may be at greater risk of developing uncontrolled high blood pressure and may benefit from frequent blood pressure monitoring," Visaria said.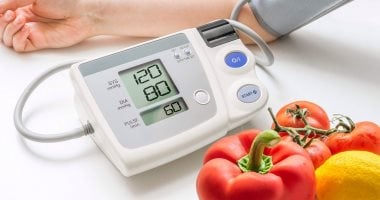 What to do to control blood pressure

People were able to reduce resistance to high blood pressure with a combination of diet, exercise, and reduced salt intake.
Although we typically consider recommending lifestyle changes such as losing weight and getting more physical activity before starting medications, this study provides an important reinforcement that adding lifestyle changes along with medications — and when medications don't work Only the task – it is effective.
The DASH diet and the treatment of high blood pressure

Over a four-month period, 90 adults with uncontrolled high blood pressure received weekly nutritional advice on how to follow the regimen. DASH Diet, which symbolizes dietary methods to stop high blood pressure.
And do diet DASH On the basis of eating more vegetables, fruits and low-fat dairy products; limit foods rich in saturated fats; Limit your sodium intake to 2,300 milligrams a day — about 1 teaspoon of table salt.
The DASH meal plan includes four to six servings of vegetables and another four to six servings of fruit; three servings of whole grain products; two to four servings of fat-free or low-fat dairy products; and several servings of each of lean meats, nuts, seeds, and legumes each day.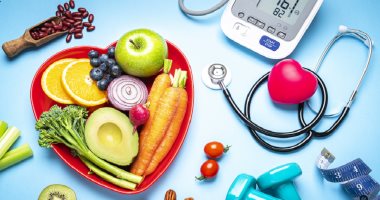 In addition to the training and meal plan, 90 people in the study participated in intensive supervised exercise at a cardiac rehabilitation facility three times a week.
Another 50 people with resistant hypertension sat in one session with a health educator and went home with written instructions about exercise, weight loss, and dietary goals to follow on their own.
People in the control group lowered their systolic blood pressure by at least 12 points, compared to a drop of 7 points in the control group.