Paris Saint-Germain will host its English counterpart, Manchester City, today, at the "Park of the Princes", as part of the second round of Group A competitions, in the European Champions League for the current season 2021-2022.
The date of the match between Paris Saint-Germain and Man City

The Paris Saint-Germain match against Man City will take place at nine o'clock today, Tuesday, Cairo time, and it will be broadcast on the channel NS beIN Sports 1 HD Premium
Paris Saint-Germain is playing tonight's confrontation with a vengeful flavor, after it was eliminated by Manchester City last season from the semi-finals after losing back and forth 2-1 and 2-0, as the children of Spanish coach Pep Guardiola historically excel in his confrontations against the Parisian team at the level The competition by winning 3 matches and resolving the fourth match.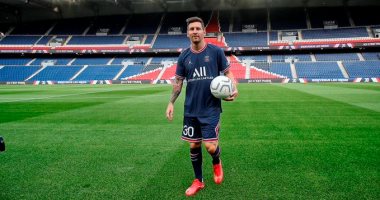 Champions League .. Paris Saint-Germain vs Man City

City leads the first group with 3 points, after its broad victory in the first round over German Leipzig 6-3, while the Paris team fell into the trap of a positive tie against its Belgian host Club Brugge, 1-1, and in the same group, Leipzig faces its counterpart Club Brugge.
The match will be star-studded by both teams, as Paris Saint-Germain coach Mauricio Pochettino will rely on the dangerous trio of Mbappe, Neymar and Messi, on the other hand, City has a large group of stars such as Kevin De Bruyne, Rahim Sterling, Riyad Mahrez and Jack Grealish.
Champions League .. Paris Saint-Germain vs Man City

It is expected that Argentine star Lionel Messi will return to participate with Paris Saint-Germain again after recovering from the injury he suffered in the left knee during his participation against Olympique Lyon in the sixth round of the French League competition.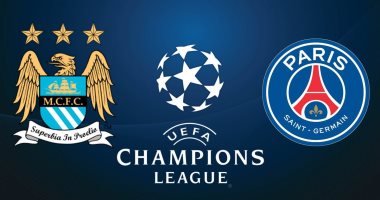 And the global "Ho Score" website published the expected line-up for the Paris Saint-Germain summit against Manchester City, and it came as follows:
Champions League .. The expected formation of Paris Saint-Germain

Goalkeeper: Donnarumma
Defence: Kimpembe, Marquinhos, Achraf Hakimi, Diallo
Midfield: Herrera, Paredes, Idrissa Guy
Forwards: Lionel Messi, Kylian Mbappe, Neymar
Champions League .. the expected formation of Man City
Goalkeeper: Ederson
Defence: Stones, Diaz, Cancelo, Walker
Midfield: De Bruyne, Rodri, Silva
Forwards: Riyad Mahrez, Ferran Torres, Jack Grealish
Germany's Leipzig will host its Belgian counterpart Club Brugge at the Red Bull Arena, in the same group.