The world celebrates November 21 as False Confession Day, which is similar to April Fool's Day, but the difference is that on this day you are allowed only to tell those around you a false confession as a real confession and monitor their reactions.
And because some husbands sometimes tend to lie to get out of trouble or to save their relationship, and some lies have even become a registered trademark of husbands, here are several tips to reveal the truth about the husband's lie, according to Dr. Walid Hindi, a mental health and family relations consultant.
Lying for some men may be a personal pattern
The mental health and family relations consultant says to "The Seventh Day" that lying in some men may stem from the personality type or personalities such as the hysterical or theatrical character like "shou." We find this man a lot of lying, the skeptical man also lies a lot in addition to the person who suffers from lying Sick, and what also makes a man ready to lie to his wife is his social upbringing, when it is possible that there is no reason to lie in the first place.
Lie detection steps for husband
The family relations consultant believes that the wife has a perceptive and perceptive eye that can control lies better than a "lie detector", because the internal struggle of lying and his feeling that he is lying and his sense of conscience or control over lying give some physical signals, such as increased heartbeat, rapid breathing and blood pressure, and when Looking into his eyes, you find "Zoghan" in the movement of the eye, so whenever the eye moves to the left, know that your husband is lying, because the right lobe of the brain responsible for imagination and lying is the one that moves the left part of the human body, one of the most important steps is to look at your husband's eye well.
The family relations consultant adds: When lying, several changes occur in the face. Your husband's face tends to turn red when lying with the appearance of some involuntary movements such as itching of the chin, wiping the nose, and passing hands through the hair.
To discover lying, focus also on the movements of the hands. The liar always puts his hand in his pocket so that he does not show his tension and anxiety, and this is what makes him not stay in one place for a long time, so you find him leaving the house for you immediately after the lie, and sometimes we see the husband prefers to stay away from his wife and does not confront her from the foundation.
You find your husband stuttering and confused in talking, and he takes time to give you an answer to your questions, as his response speed is low, and you also find him repeating some sentences in a sympathetic manner, and avoiding looking into his wife's eyes, and sometimes we find him rubbing his eyes as well as the presence of a hug in his lips as a result of the severity of the nerves.
high pitched voice
When you talk to him, it is very easy to notice some fine lines between the eyebrows. When a person is lying, his eyebrows are drawn, and if he sits, his body is taut, and he cannot sit properly.
When the husband speaks while lying, he uses one tone of voice that is not varied and his voice is somewhat loud, and the rhythm of his speech is faster and sometimes you may notice the voice of himself, and he uses the method of defense more than attack.
Silence is the most dangerous lie detector
The family relations consultant confirms that: The liar husband is very worried about the wife's silence, so I advise you to resort to silence for some time.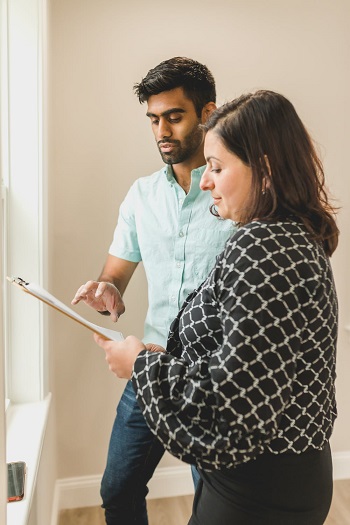 liar man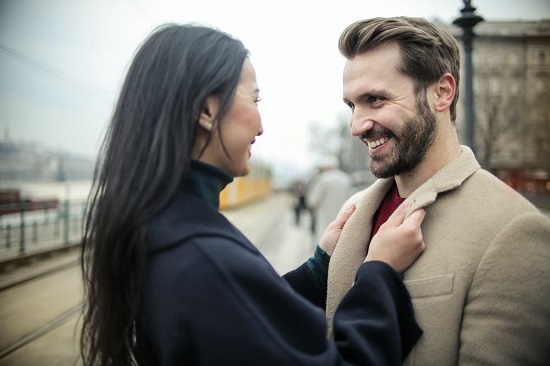 to lie