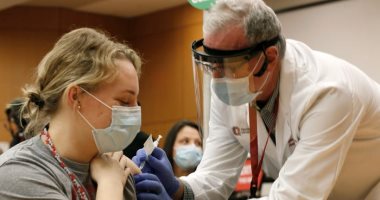 The Ministry of Health said that Italy recorded 553 new deaths from the Coronavirus today, Wednesday, compared with 628 cases yesterday, bringing the total number of deaths due to the pandemic to more than 70 thousand.
The daily number of new infections increased from 13318 to 14522.
Italy, the first western country where the virus appeared, became the fifth country in the world whose deaths exceeded 70,000 cases, with a total of 70,395, registering the highest death rate in Europe.
The number of infected people has reached one million and 991 thousand so far.
The number of patients being treated in hospitals for Covid-19 reached 24546, today, Wednesday, down 402 from the previous day.
And 216 new cases entered the intensive care units, compared with 201 on Tuesday.
Currently, 63 patients are being treated in intensive care units, to 2,624.
It is noteworthy that during the acceleration of the second wave of the epidemic in Italy in the first half of November, hospital admissions increased by about 1000 patients per day, and intensive care occupancy increased by about 100 per day.