A newspaper report revealed south china post The Chinese Ministry of Health, announced the discovery of 3 cases of the new Mu variant of the Corona virus in the Chinese city of Hong Kong, and two of the patients were a 19-year-old young man and a 22-year-old woman from Colombia.
This comes in light of the World Health Organization's announcement, that the "Mo" variant contains a number of mutations that indicate that it can be more resistant to vaccines, and about 4,500 cases of the variant have been reported. Mu, or B. 1.621, worldwide, with more than half discovered in the United States, according to Dr Ho Pak-leung from the University of Hong Kong.

variable mu
According to the report, health authorities said that three people who had recently arrived in Hong Kong were found carrying a new type of coronavirus that health experts fear may be more resistant to vaccines, and they are two of the patients, a 19-year-old man and a 22-year-old woman. One year, they traveled from Colombia and were confirmed to have Mo type, while the other, a 26-year-old woman from the United States, arrived.
The World Health Organization said it was monitoring a new type of coronavirus known as "Mu", which was first identified in Colombia last January. B.1.621, as a "variable of interest", the World Health Organization said in its weekly epidemic bulletin.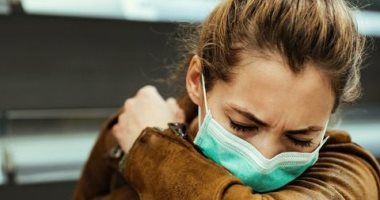 According to a report by the Times of India, the World Health Organization said that the variant contains mutations that indicate the risk of vaccine resistance and stressed that more studies are needed to better understand it..
"The Mu variant has a constellation of mutations that indicate possible characteristics of immune escape," the bulletin said", There is widespread concern about the emergence of new viral mutations with global infection rates rising again in light of the emergence of the highly contagious delta variant, especially among unvaccinated people and in areas where preventive measures to combat viruses have been relaxed..