In an amazing discovery, a number of construction workers managed to discover 239 gold coins, during excavation work, in A mansion in northwestern France, which may be worth 300,000 euros ($356,490), is scheduled to be sold at an auction later this month..
3 craftsmen managed to find the treasure during their work, on the restoration A house in Brittany in 2019, according to a press release from Dar Auctions "Deloys" Before the sale, according to CNN Arabia.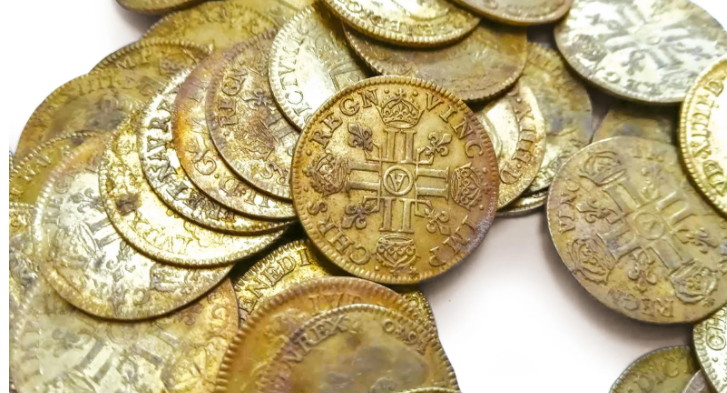 coins
Workers revealed that a metal box containing gold coins was discovered inside a wall, while merging a barn and a children's room, A few days later, workers discovered a bag containing another set of coins on top of a pillar.
And CNN Arabia revealed, All coins during the reign of Louis XIII and Louis XIV, according to the Provincial Antiquities Service in France, which verified and analyzed the coins.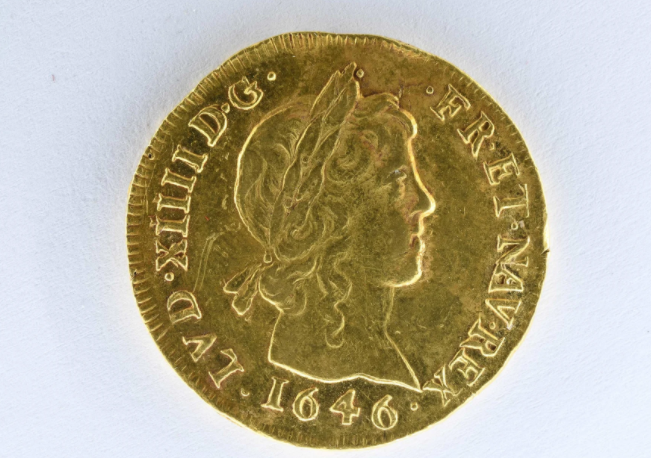 rare gold coin
The oldest coins date back to 1638, while the most recent dates back to 1692. The group of coins includes: Especially rare coins valued at 15,000 euros, equivalent to "17,805 dollars", including the "Golden Louis" coin with a cross "Templar"..
The palace itself was built in the 13th century and was probably owned by a family of merchants, or wealthy farmers..
The gold coins will be offered for sale at the "Deloys" auction house. In Angers, France, on the 29th of next September, it will also take place Divide its value among the three construction workers, who discovered the coins, and the owners of the palace, with each group receiving half the value of the coins.